November is here, and that means the Thanksgiving holiday is only three and a half weeks away. While many of us plan ahead for a holiday gathering, even with careful planning hosting Thanksgiving dinner can be a stressful affair. Gratefully, the open layout and rustic charm of a log home can go a long way towards ensuring a great holiday party. In order to keep the entire day low stress, here are a few tips when planning the festivities.
Clean and Organize Fridge Space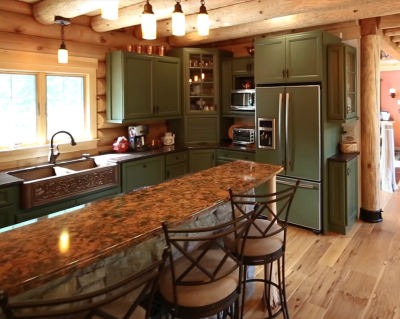 Although refrigerators today are larger than ever, we still seem to fill them up in no time. Before you buy your perishable Thanksgiving food, thoroughly clean out the refrigerator and discard any old and unneeded items. Also, rearrange the shelves to make room for the turkey. If you have multiple refrigerators or freezers, then move non-essential items out of the kitchen so that everything for the big day is at the ready.
Make Fewer Side Dishes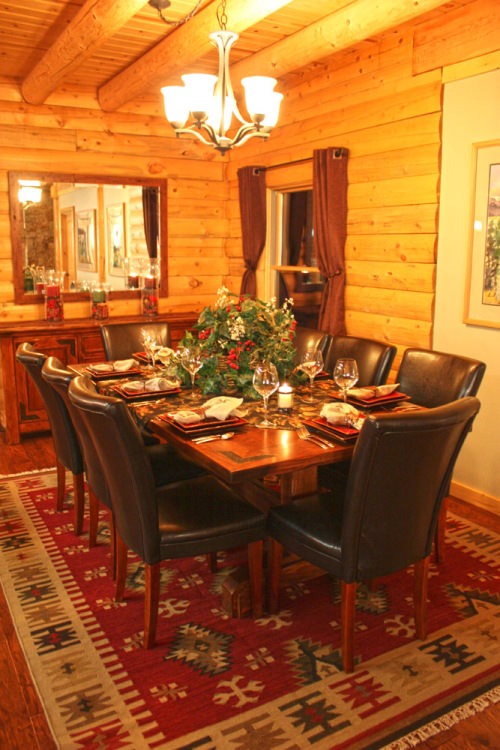 Many people feel that "the best part of a Thanksgiving meal is the sides," but cooking many different side dishes is quite stressful. Instead of a 20-course meal, concentrate on a few side dishes that are popular with your guests and family. Also, dishes that can be made in the days before Thanksgiving, like cranberry sauce and chocolate torte, help reduce the amount of work needed on the day itself.
Plan Your Cooking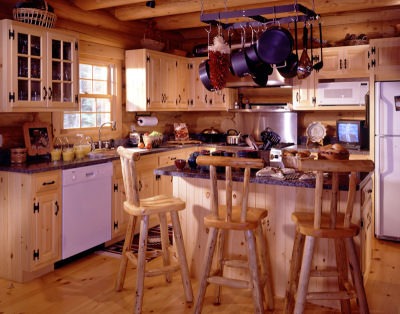 ​Once you have the tentative meal planned, consider how you will cook everything. The turkey can take up a whole oven, but some dishes can be baked after the turkey is removed. Also make sure that you have enough range burners for everything you need to cook. If you're coming up a bit short, then the top of your woodstove can be a great place to simmer a sauce or cook with low heat!
Task Your Guests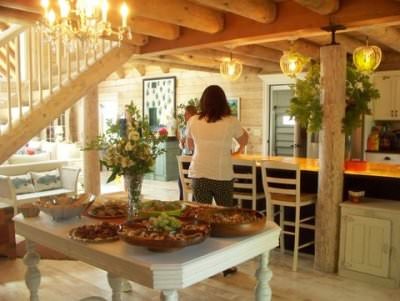 ​If you will need help in the kitchen from guests or family, decide ahead of time what everyone should do. It is much easier to plan this ahead than try to make up roles once people arrive. If instead you want to keep people out of the kitchen, set up drinks and appetizers in the place you want people to congregate.
We hope these simple tips will help you plan an enjoyable and stress free (or as close to stress free as possible) Thanksgiving. And if you're in need of a bit more elbow room, or are craving a brand new space for entertaining, then contact the team at Real Log Homes to learn about designing a log home or addition to entertain family and friends in.