Don't Just Take Our Word For It
Want to know what it's like to work with Real Log Homes® and our Independent Representatives? Just listen to what our customers have to say. From dream home stories to delightful anecdotes, Real Log Home homeowners are always excited to share their experiences.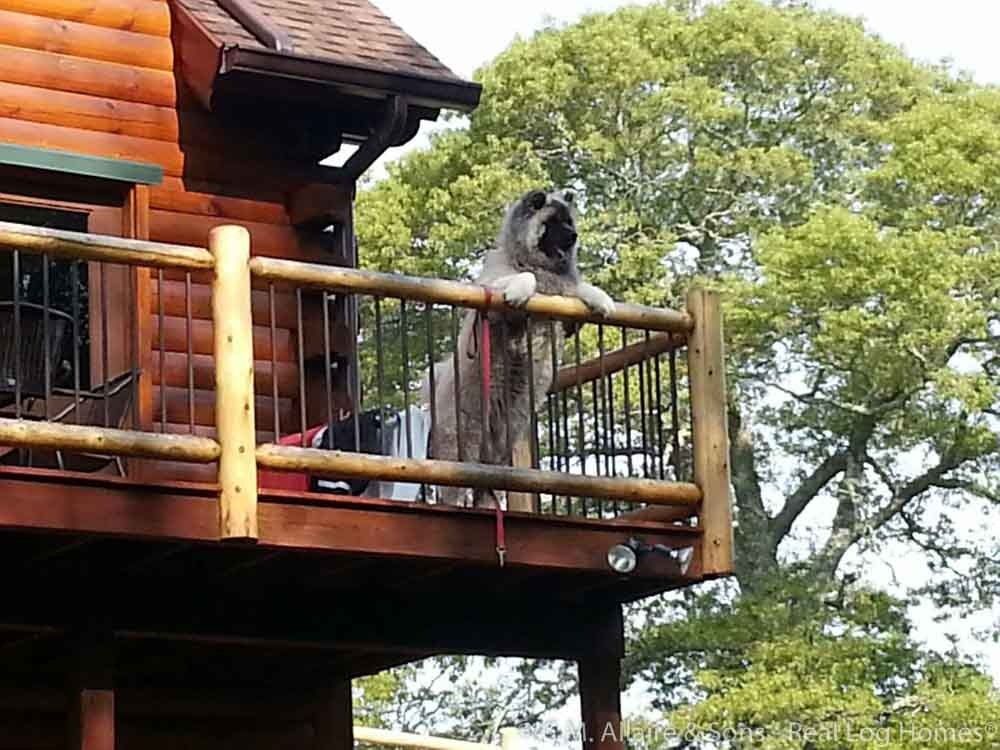 Dartmouth, MA (L11818)
"Mike and I are so grateful to be living in our beautiful "log dream home" year round. We are so happy we went with Dave Allaire from C.M. Allaire and Real Log Homes to purchase and erect our logs and roofing system. Thank goodness Dave was so persistent in staying in touch with us after meeting him at a Log Show. We had fully intended on going with another log company we were very familiar with from vacationing up at MooseHead Lake in Maine for 15 yrs. But Dave stayed in touch with us and won us over and we are SO thankful he did! It was a great experience working with Dave and his crew - my husband is a State Licensed Construction Supervisor in Massachusetts and is meticulous in every detail - very serious about that - so if Dave and his crew could live up to my husband's standards of perfection - you know they are a FABULOUS company! They have been wonderful representatives for REAL LOG HOMES!"
- Sharon Seifert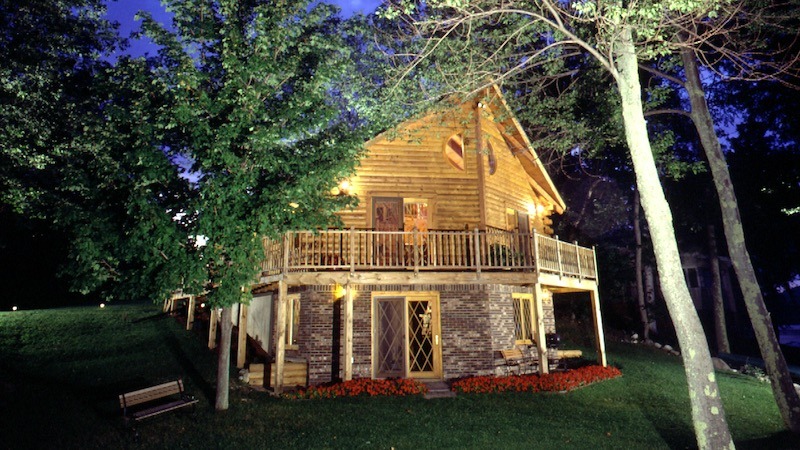 Wells, VT (6095)
"Our home is a testament to our builder/Independent Representative. He made all the woodwork by hand, and also helped us develop our concepts."
- The Fryes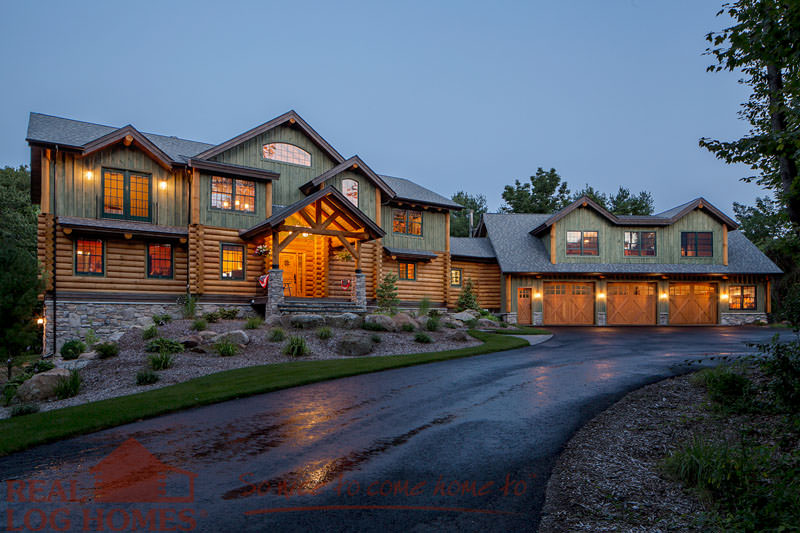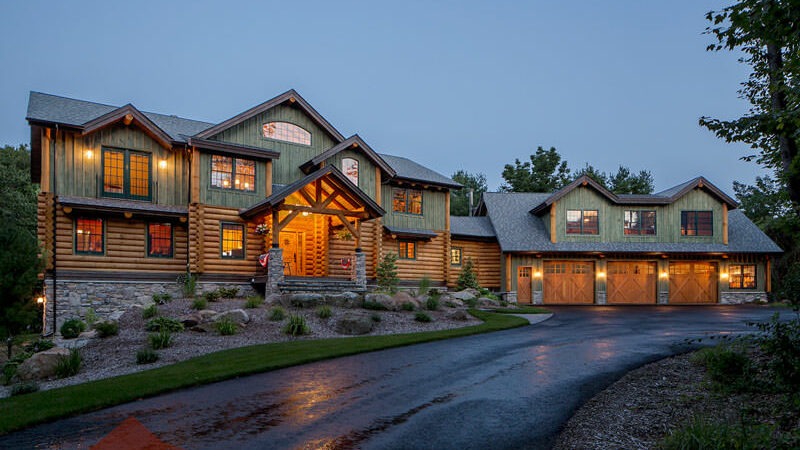 Arabian's Big River Lodge (L11842)
"I had been investigating log home companies for over 2 decades, and very seriously the last 3 years. I had chosen another company at first but every tweak and change was extra money. It occurred to me one day that I was paying a lot of money for a product I really didn't love. A flooring manufacturer I was working with suggested I check out Real Log Homes and he knew one of the local representatives. I did some looking and saw that I could get everything I wanted and that C.M. Allaire & Sons, a Real Log Homes' Independent Representative was close to me. That meant a lot! C.M. Allaire also built a log home for my cousin in the 90's. They've represented Real Log Homes for over 40 years as one of their first Independent Reps and they've built log homes all over New England. When the other log home manufacturer I was considering went out of business, it struck me that you don't stay in business for 40 years unless you know what you are doing and provide a quality product. I went up to NH to make sure it Real Log Homes wasn't just two guys in a garage cutting down trees. I toured the plant and met the team including their director of design, their sales rep, and the director of manufacturing. They were creative, very helpful and flexible. Even their input on everything "non log" was invaluable and greatly appreciated. I felt like I had partners helping me with the home, not just the logs. I returned with my wife and children to see our logs in production. I am forever grateful to Bob and the RLH team for letting us visit. We even had the dog with us! We covered all the concerns and took lots of pictures in the plant. It felt good to see the entire shop filled with our house. Real Log Homes' Independent Representative, Dave and his crew at C.M. Allaire were the right choice too. I visited the other houses they were building, so the crew got to see a lot of me before we even signed the deal."
- Jason Arabian's Big River Lodge, Rhode Island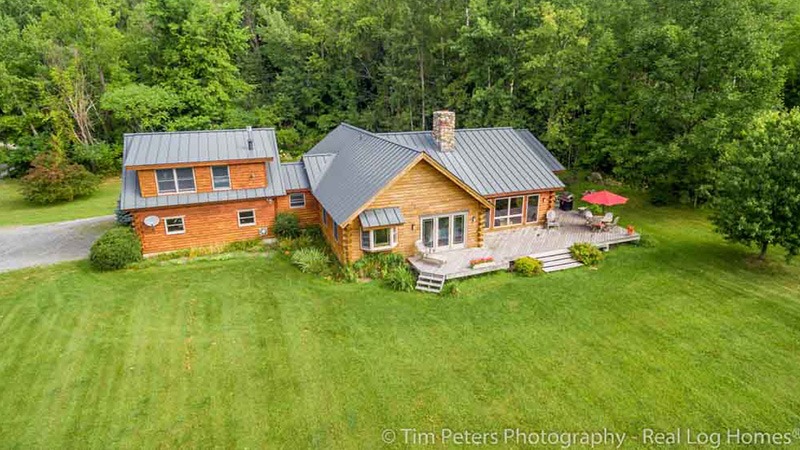 Danby, VT (9775)
"We worked with Real Log Homes to adapt the design and they could not have been more helpful, informative and supportive throughout the process. Expected surprises and glitches during the build never materialized and we relished each part of the building project. Real Log Homes were great partners and we would certainly work with them again."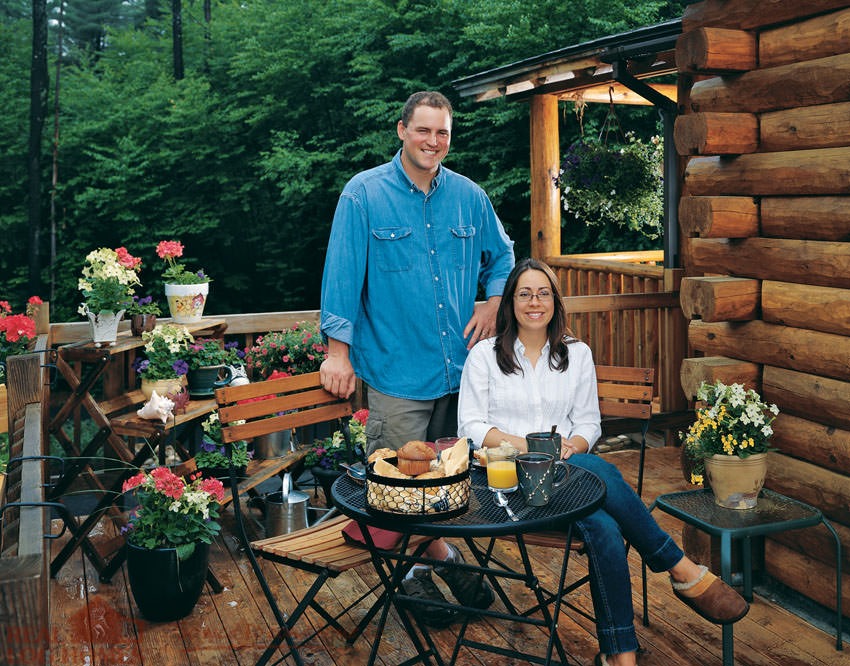 Belchertown, MA (9385)
"I have to admit, we decided to go with Brooks [our Independent Representative] in the first five minutes...The other places that we had been to were pushing the log home package, and I just felt like I was buying a car. Brooks and Linda made us feel really comfortable... He was very down-to-earth; he was real; he wasn't looking to sell us anything. He asked the right questions... Living here is like a permanent vacation."
- Bryan and Stacey Rossano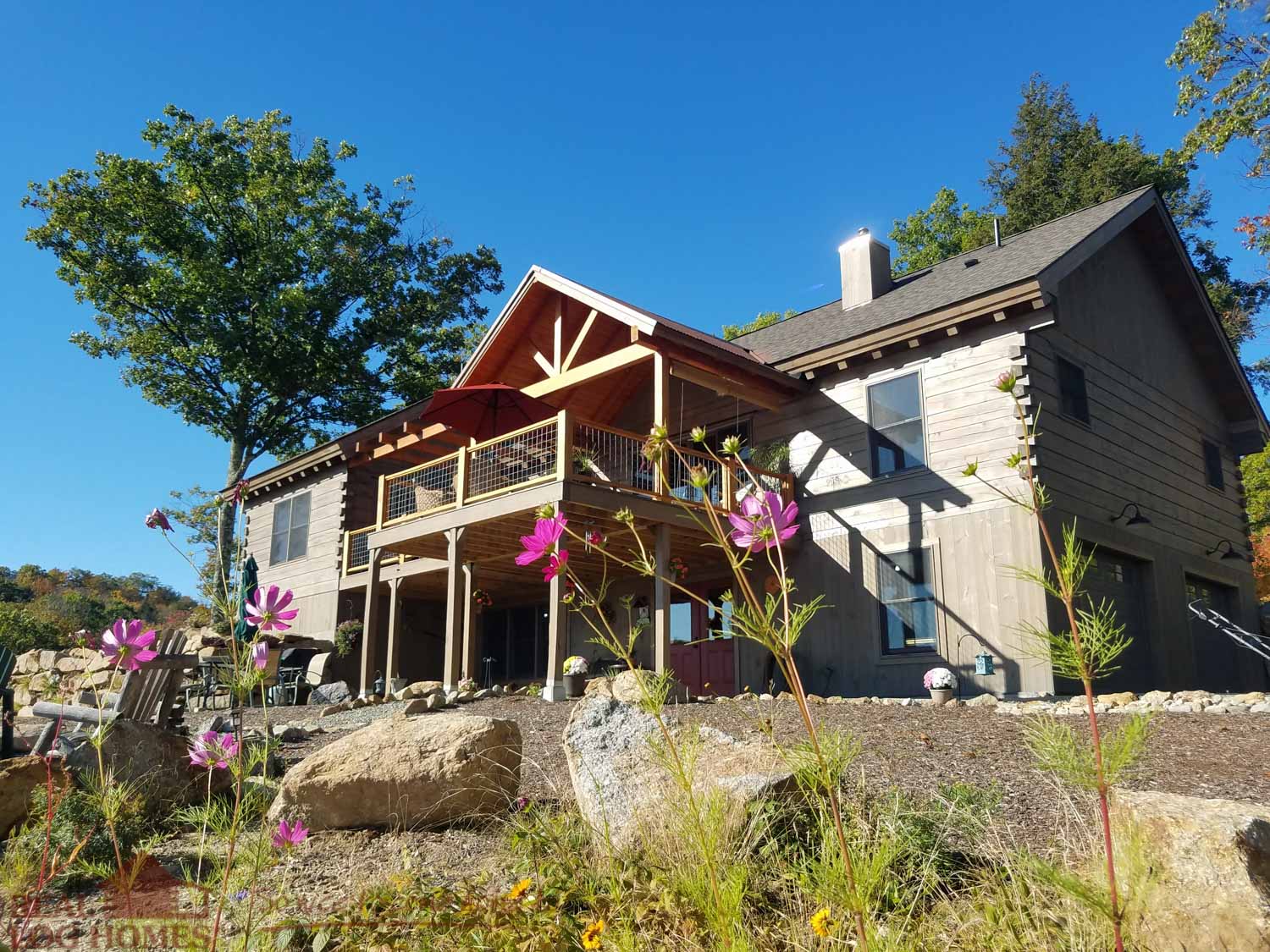 Ridgeview - Newbury, NH (L12240)
"Our experience with Real Log Homes has been wonderful!"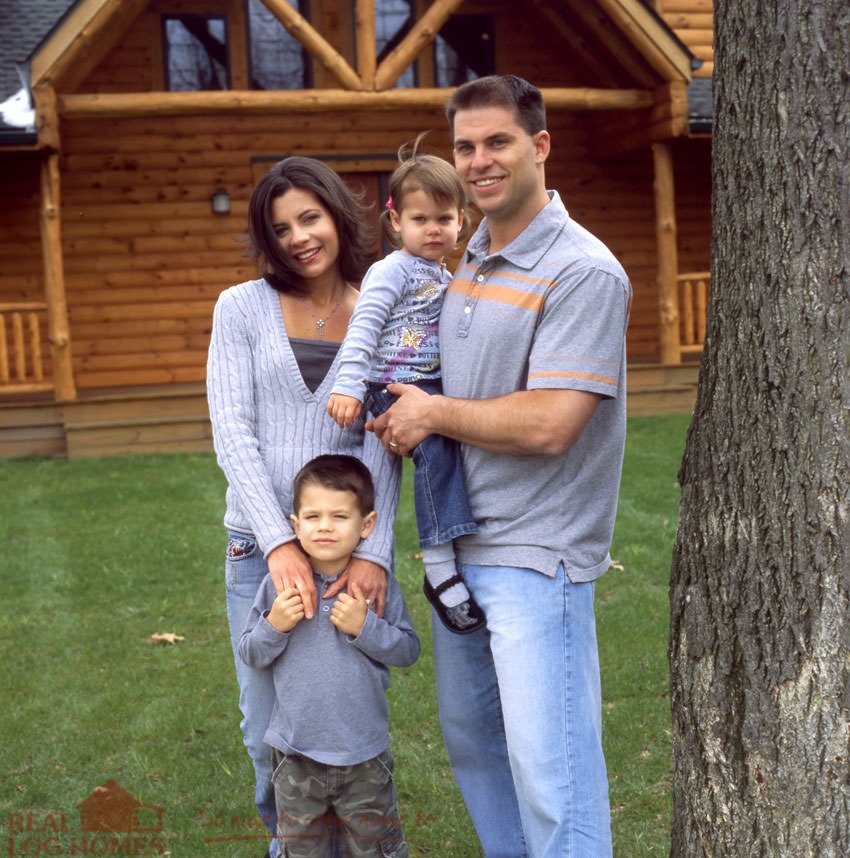 Medina, OH (10700)
"Some people have a view of log homes, especially if they're not familiar with them, as a dark, dingy one-room space, but once those same people see a modern log home, everything changes. Our friends and family can't believe how warm, inviting and cozy our house is... I don't think we'd go back to a traditional home," says Marie. "There's something unique about the warmth of a log home. Once you put so much thought and time into something, it becomes a part of your soul. We simply love this place."
- Brandon and Marie Lipchek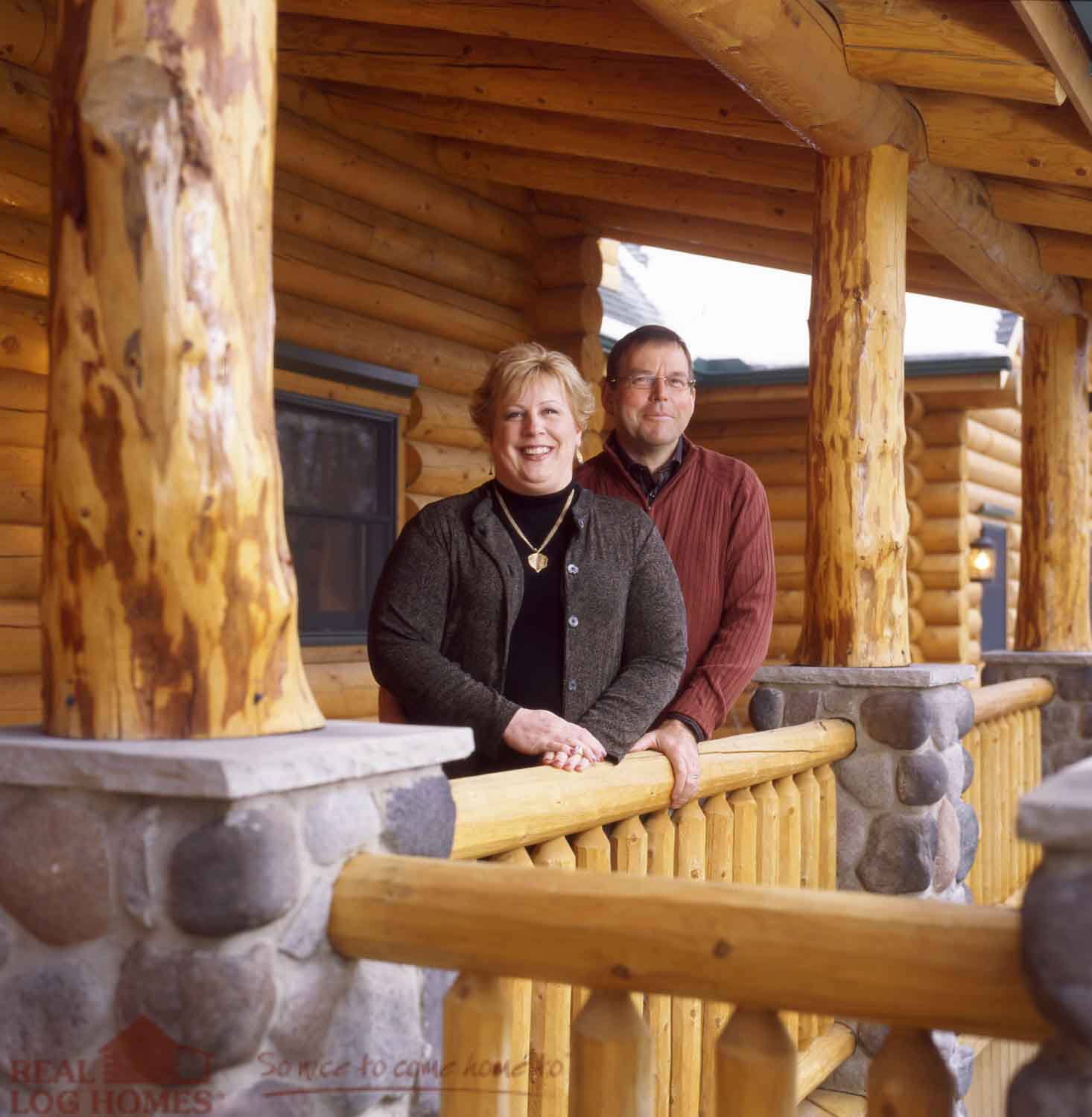 Columbia Station, OH (L10686)
"We wanted our home to have tons of character. I didn't want a rectangular-box... [We] wanted a company that could provide logs that were long enough to run the length of the great room."
- John and Gloria Slaga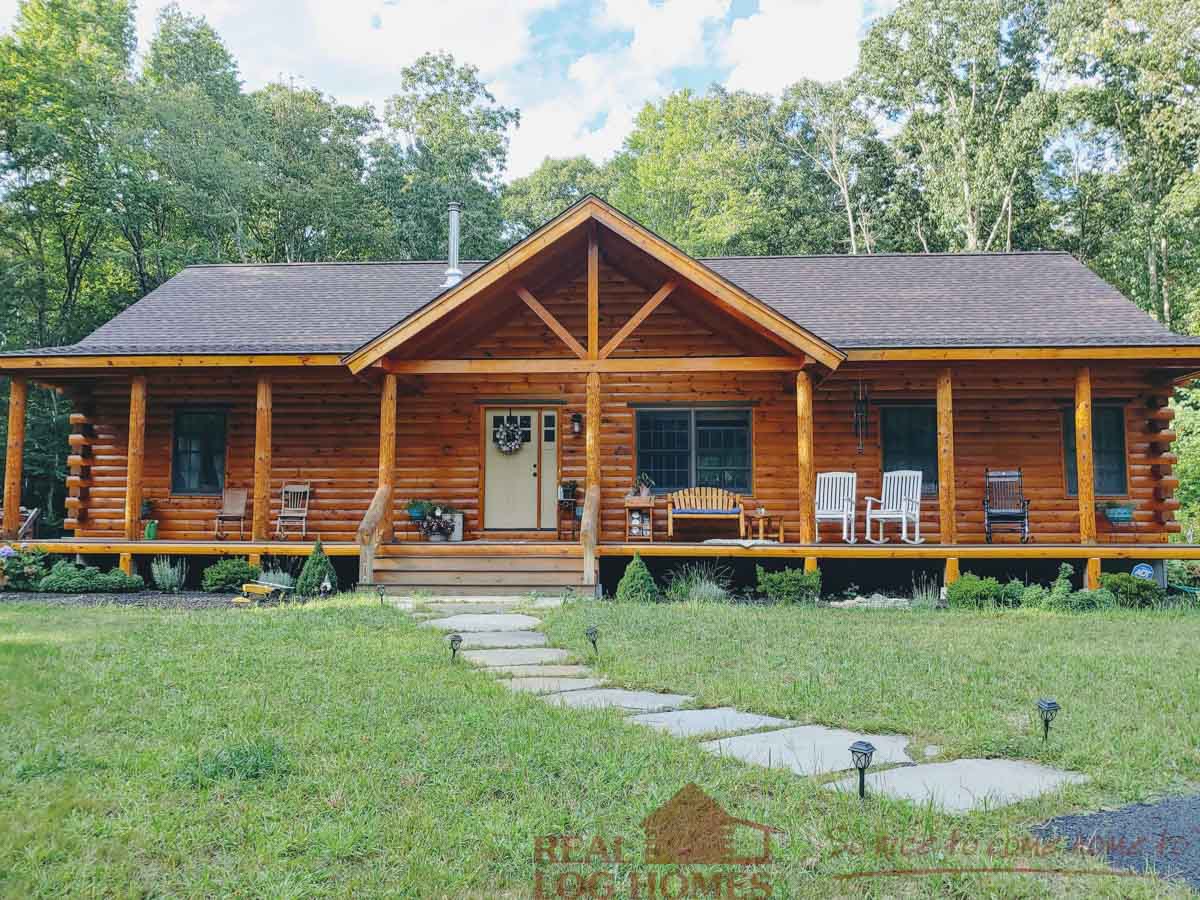 Rehoboth, MA (L12593)
"David Allaire [the REAL LOG HOMES Independent Representative] was very knowledgeable and helpful! Explained everything that he was going to do and also informed me of what I needed to do. Great partner in our project!"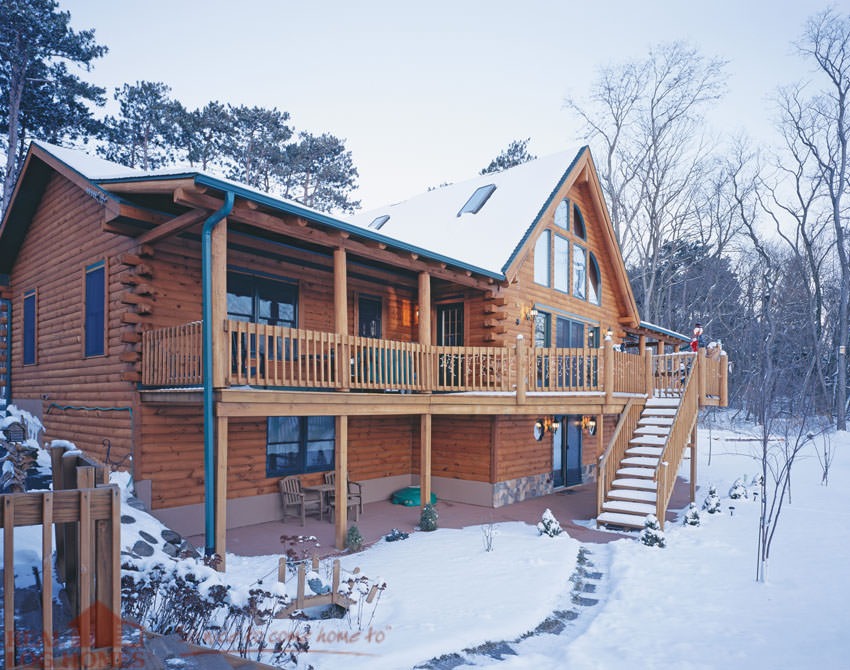 Southeast, WI (10060)
"He [our Independent Representative] had lots of experience with the log building process. Not only did he provide us with references of log homes he had built, but suggested we visit a Real log home that was under construction. Once a year we invite about 60-70 friends and relatives for a summer picnic. Between relaxing on the deck and fishing on the pontoon boat, there is something for everyone to enjoy. Our guests refer to this as 'going to the lodge,' which makes us feel great. We are so happy about how things turned out."
- George and Susan Downs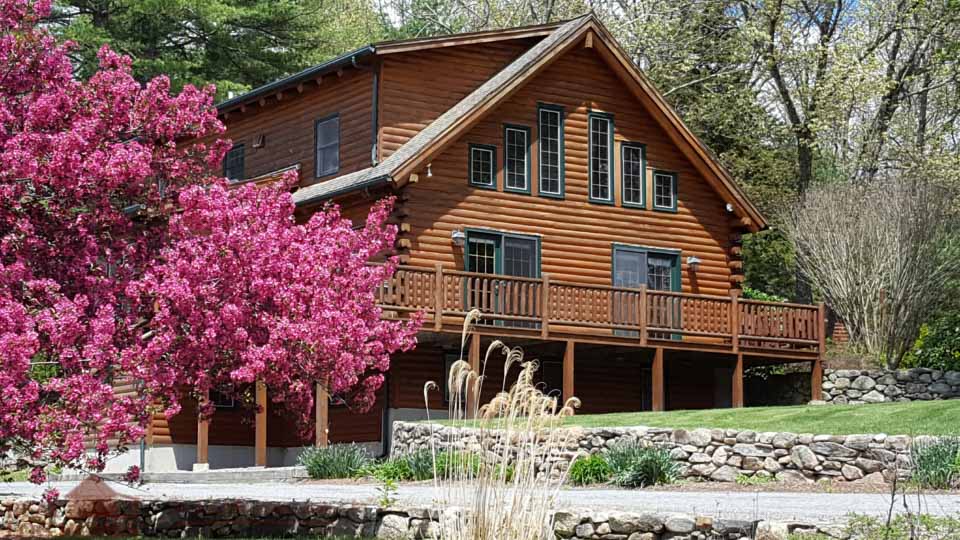 Mendon Model Home (03W0022)
"We're so lucky to have built this relationship with Real Log. It's very well engineered, the joinery system is good. A lot of the people that build our homes appreciate the size of the heavy timbers, the solid wood. They also take care of any issues and are very good to the customer...we have just had great success with Real Log Homes."
- David Allaire [the REAL LOG HOMES Independent Representative]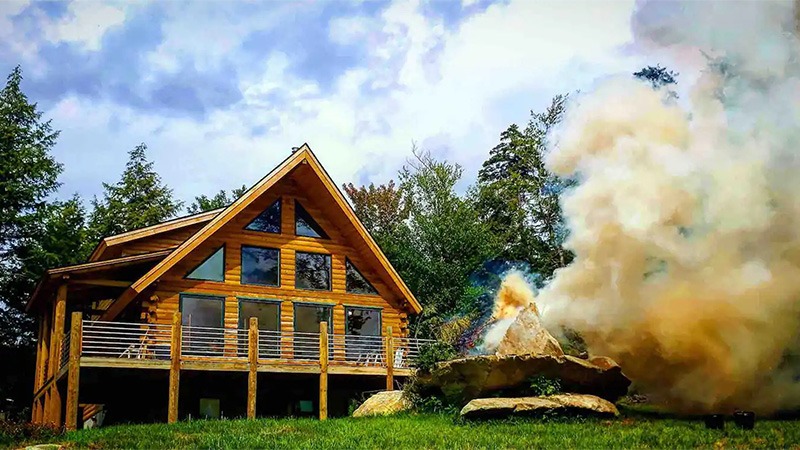 Killington, VT (L12593)
"We looked extensively at many log home kits and after much consideration made the decision to go with Real Log Homes. The home is closed in at this point and each stage of the build gets more and more exciting. The staff at Real Log Homes addresses and resolves any issues pertaining to the build, courteously and promptly. Their design team drew the plans according to our suggestions and their technical expertise has been greatly appreciated. In particular, Mike Heffernan is a wealth of knowledge and ensures satisfaction on all levels. We are do-it-yourselfers and his technical advice and the friendship that developed over time has been invaluable. We could not be happier and are proud to recommend Real Log Homes to everyone."
- The Kerpels