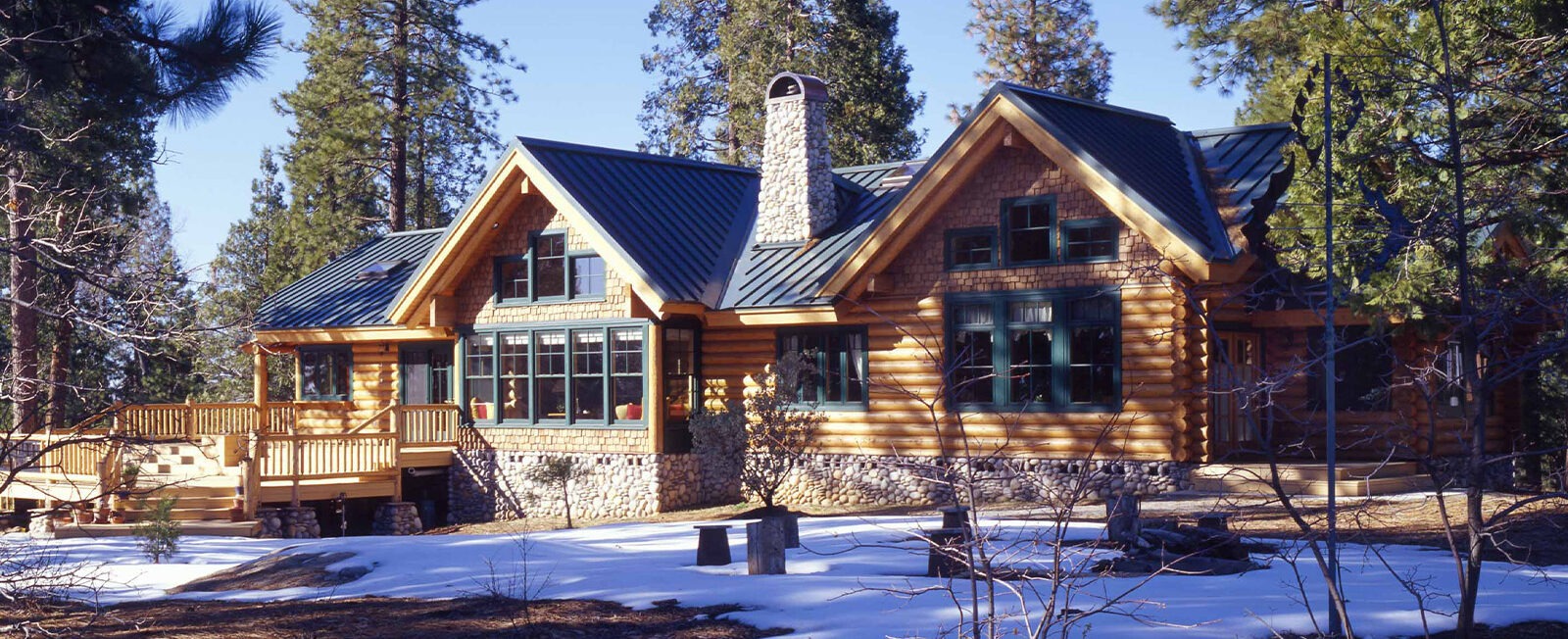 Read more about Auberry Mountain Ranch
Built on 65 acres of wooded land in the Sierra Nevada foothills, this home takes advantage of the 360-degree views of the surrounding mountains. The 3,000-square-foot Auberry Mountain Ranch is constructed of 10-inch Swedish-cope western pine logs with saddle-notched corners. The home took about 18 months to build, including a three-week period to excavate the site and clear about 50 Ponderosa pines, which were used to build the porches.
The owners had fallen in love with log homes long before and were excited to build their own. One of their main goals was to ensure each room had at least two sources of natural light, which led to the implementation of skylights. Given the owners wanted the home to show their connection to nature, this was another great way to tie the building to its surroundings.
The Auberry features a Great Room with a large fireplace and exposed log beams. This is a wonderful place for big gatherings, but a smaller, cozier den is nearby. Next to the Great Room is a dining room that flows into the sizeable kitchen. Decks, porches, and a sunroom provide the occupants with numerous ways to enjoy the outdoors without straying too far from home.
While there are great options for spending time with others, the Auberry also has plenty of more private spaces. The master suite has its own deck and a private office, along with a walk-in closet and master bathroom. Two other bedrooms share a bathroom, finishing up the main floor.