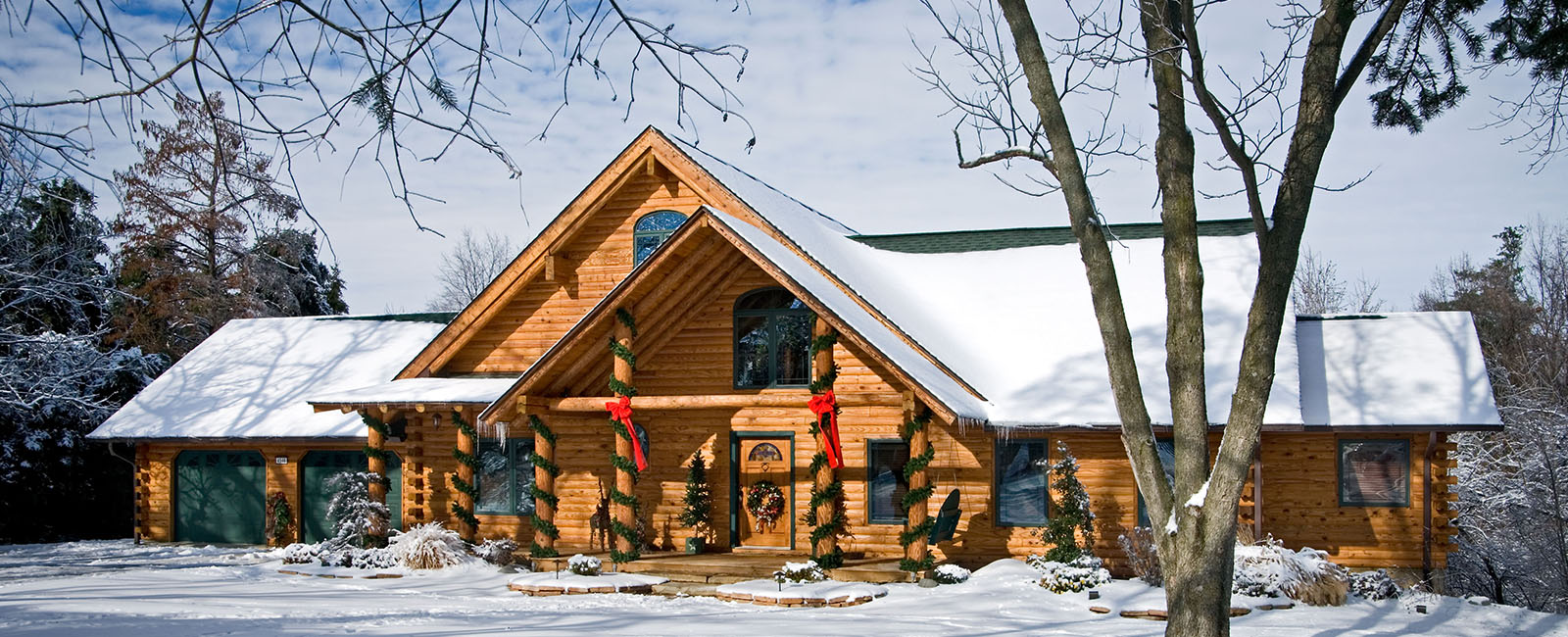 Read more about Godfrey Ranch
The Godfrey Ranch is a stunning log home set in Illinois and surrounded by protected land, helping maintain its rural character. Right from the start, this property grabs your attention with its massive supports on the front porch. At over 4,200 square feet, this ranch makes effective use of big, open spaces.
From the front porch, the small entryway leads into the Great Room, complete with cathedral ceilings. To the left of the entryway is a staircase and beyond that is the kitchen. A cozy space with a surprising amount of prep space, this kitchen is a wonderful feature of the Godfrey Ranch. Behind the kitchen is a laundry room, which also connects the house to the garage.
On the other side of the house is the Master Suite. The Master Bedroom has its own access to the deck, along with a gorgeous Master Bath and a walk-in closet that is barely smaller than the bedroom itself. An office is also in this part of the house, finishing the more private wing of the property. A large loft area looks down onto the Great Room and is a versatile space that could work as another living room or office or even a bedroom.
Combining the rustic ambiance of the logs and other materials, an open floor plan and spacious rooms create a unique log home. While not a typical ranch, this plan illustrates how you can use various traditional inspirations to fulfill your own dreams for log home living.