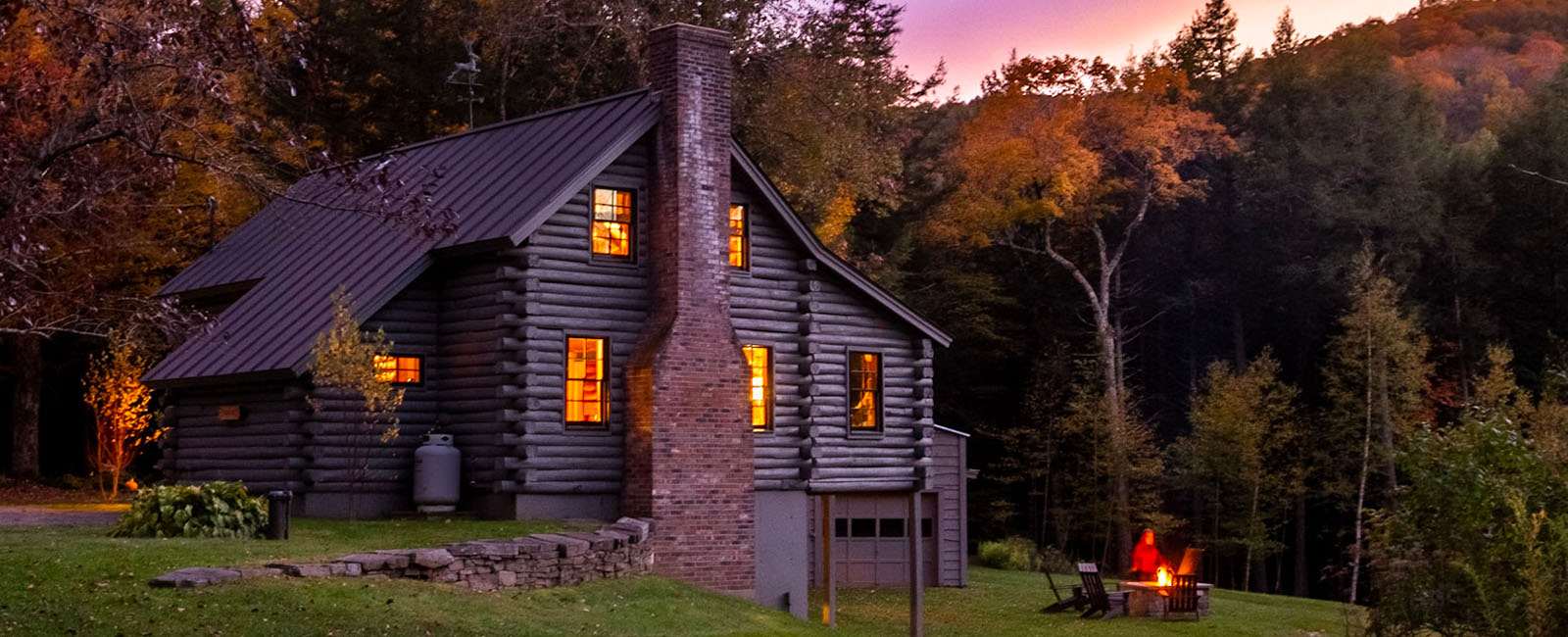 Read more about Greydon Cabin
Built in 1972, this Woodstock cabin has been renovated into a rustic, yet luxurious Vermont getaway. A Cavendish model, the Greydon Cabin illustrates the longevity and timelessness that Real Log Homes is known for, while also showing how you can update a vintage house such as this. So, whether you are looking to revamp an older model or build a new home, we can help your dream become a reality.
A testament to its craftsmanship, the Greydon Cabin's original hand-peeled, rustic-profile log walls, full log floor joists, and girders were left largely untouched during the renovation. In fact, they required little more than a good cleaning.
The main floor features a renovated galley kitchen with natural soapstone counters, a farmhouse apron front sink, and open shelving. Across from the kitchen is a cozy breakfast nook, while the rest of the floor is made up of a living room and dining room. Upstairs are two small bedrooms.
Going down to the basement, there is a small, but cozy sitting area and library, which accompanies an elegant master suite. This versatile, vintage cabin makes for a perfect weekend escape or a home for everyday living. It combines modern and rustic elements to create a wonderfully distinctive aesthetic.
If you are interested in the Greydon Cabin, why not check it out yourself? This property is available on Airbnb here.