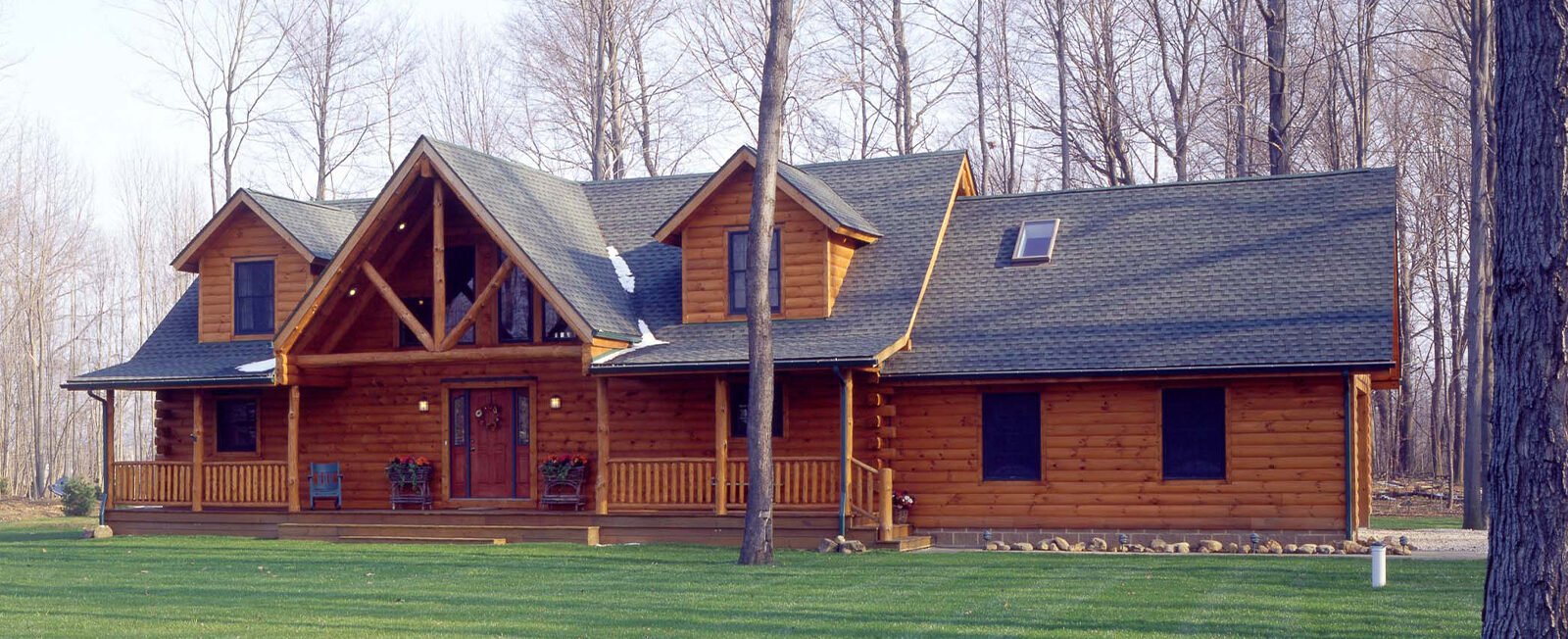 Read more about Medina Cape
"Some people have a view of log homes, especially if they're not familiar with them, as a dark, dingy one-room space, but once those same people see a modern log home, everything changes. Our friends and family can't believe how warm, inviting, and cozy our house is... I don't think we'd go back to a traditional home... There's something unique about the warmth of a log home. Once you put so much thought and time into something, it becomes a part of your soul. We simply love this place." - Brandon and Marie Lipchek
When building their dream home, the owners of the Medina Cape knew what was important to them. First, as a family that loves to entertain, an open plan where the main living areas flowed with the kitchen was imperative. They also sought, as evidenced by the above statement, to show the versatility of a log home plan.
The Medina Cape boasts some truly beautiful features. Approaching the house, guests can admire the 20-foot-wide gable complemented by a log truss. This sets the tone for what to expect once you step inside. The full wood foyer was built large and with an eye towards creating a welcoming space that gives guests plenty of room to settle as they enter the home. The floor-to-ceiling river-rock fireplace in the Great Room grabs attention, while also providing the house with plenty of heat in the colder months.
While the garage is connected to the house via the kitchen and dining room, the other side of the main floor contains the master suite. This large bedroom includes a walk-in closet with a spacious master bathroom. Upstairs is a loft that acts as a multipurpose room with plenty of space for the adults to work or read while the kids play. There is also a guest room tucked away with its own bathroom and large windows.