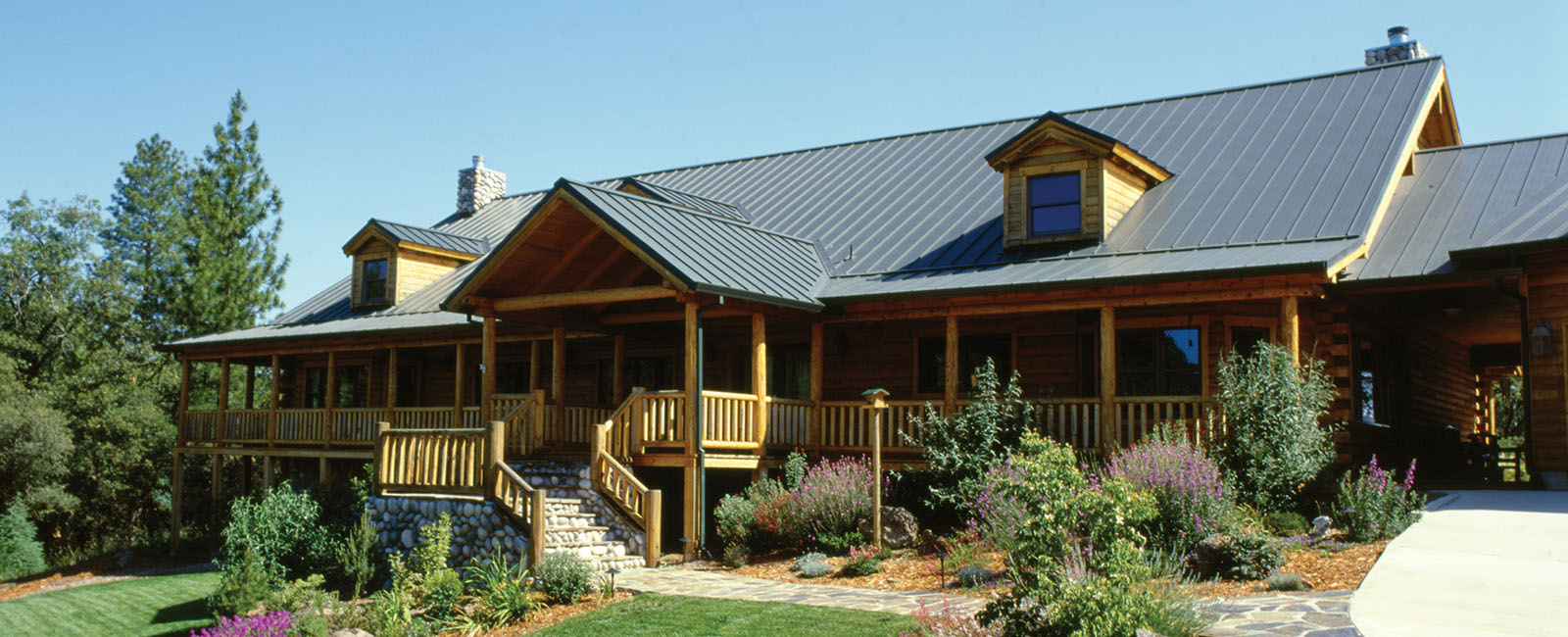 Read more about Morgan Hill Ranch
The Morgan Hill Ranch is a beautiful log home set in California. A large garage connects to the house via a breezeway, while visitors are greeted by a large, beautiful porch on the way to the front door. The porch is wrapped around the side and back of the building, providing plenty of space to enjoy some fresh air.
Entering the house, visitors walk into an elegant entryway with cathedral ceilings. Straight ahead is the breathtaking great room, along with a staircase up to the loft. The great room features a massive, river stone fireplace. A bump-out sitting area acts as a sunroom or a perfect place to enjoy a quiet breakfast.
The kitchen has plenty of prep space and is open to the great room and dining area. This is perfect for entertaining, as it allows everyone to be a part of the festivities. All of the rooms in this wing of the Morgan Hill Ranch have cathedral ceilings and windows and dormers that allow for plenty of natural light.
On the left side of the entry a hallway leads past two bedrooms and a mudroom/laundry room. At the end of the hall is the master suite. The master bedroom is huge, while the bathroom and walk-in closet are equally impressive. Overall, the Morgan Hill Ranch is a beautiful example of how a log home can be both rustic and elegant. Whether you are enjoying some fresh air or a roaring fire, this is a house with something for everyone.