Rush Creek Ranch and Addition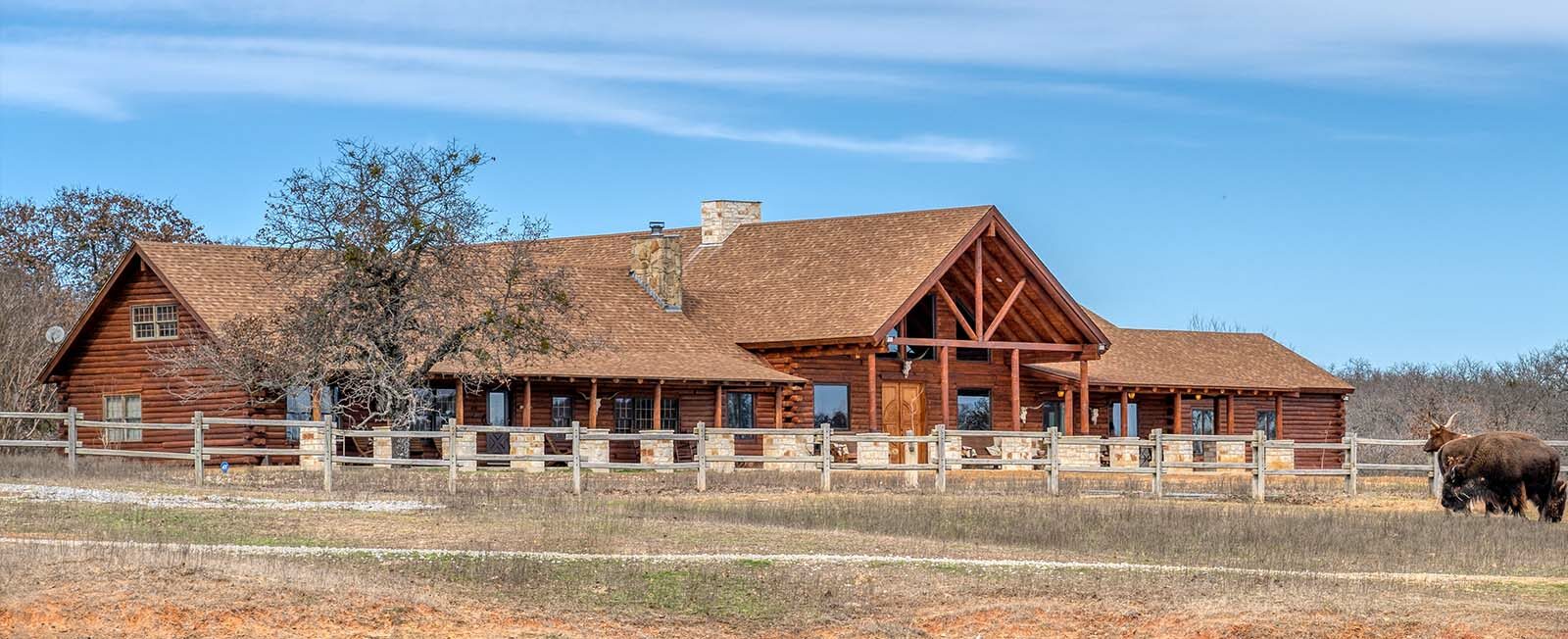 Read more about Rush Creek Ranch and Addition
This 165-acre ranch has wide open spaces and rolling hills with herds of Longhorn cattle and buffaloes, and many opportunities for human visitors to enjoy the land. After a day of horseback riding, feeding livestock, and four-wheeling around the property, the Rush Creek Ranch provides a beautiful, rustic space where you can get away from the hustle and bustle of daily life, and appreciate time with friends and family.
This Real Log Home was built in the early 1990s, but in 2019 the owner determined it was time to renovate and expand. Thus, Real Log Homes was tasked with the job of not just creating a beautiful addition but ensuring that it seamlessly melded with the original structure. For example, the home originally utilized our Rustic log profile, where mismatched log widths gave the building a more classic feel, so we needed to replicate this on the addition.
Approximately 2,800 square feet were added to the 1,800 square foot ranch, more than doubling the original size. Central to the addition is the great room, a massive room with cathedral ceilings and a beautiful stone chimney as the focal point. Each corner of the great room has its own purpose, with a breakfast nook and dining area on either side of the kitchen. The remaining corner acts as the living room, managing to provide some cozy ambiance, despite the grandeur of the room.
While the Rush Creek Ranch has a very rustic look and feel, the kitchen is loaded with upgraded appliances and beautiful locally made cabinetry. A small island and a larger one with bar seating provide plenty of space for prep work. While the kitchen has a much more refined feel, it blends wonderfully with the rest of the home, utilizing stone accents seen throughout the project.
Finally, a new master bedroom with en suite provides more space for guests. A large porch looks out onto the property and provides a wonderful space to enjoy the warmth of Texas while staying out of the sun. If you want to learn more about the Rush Creek Ranch, check out their website here.