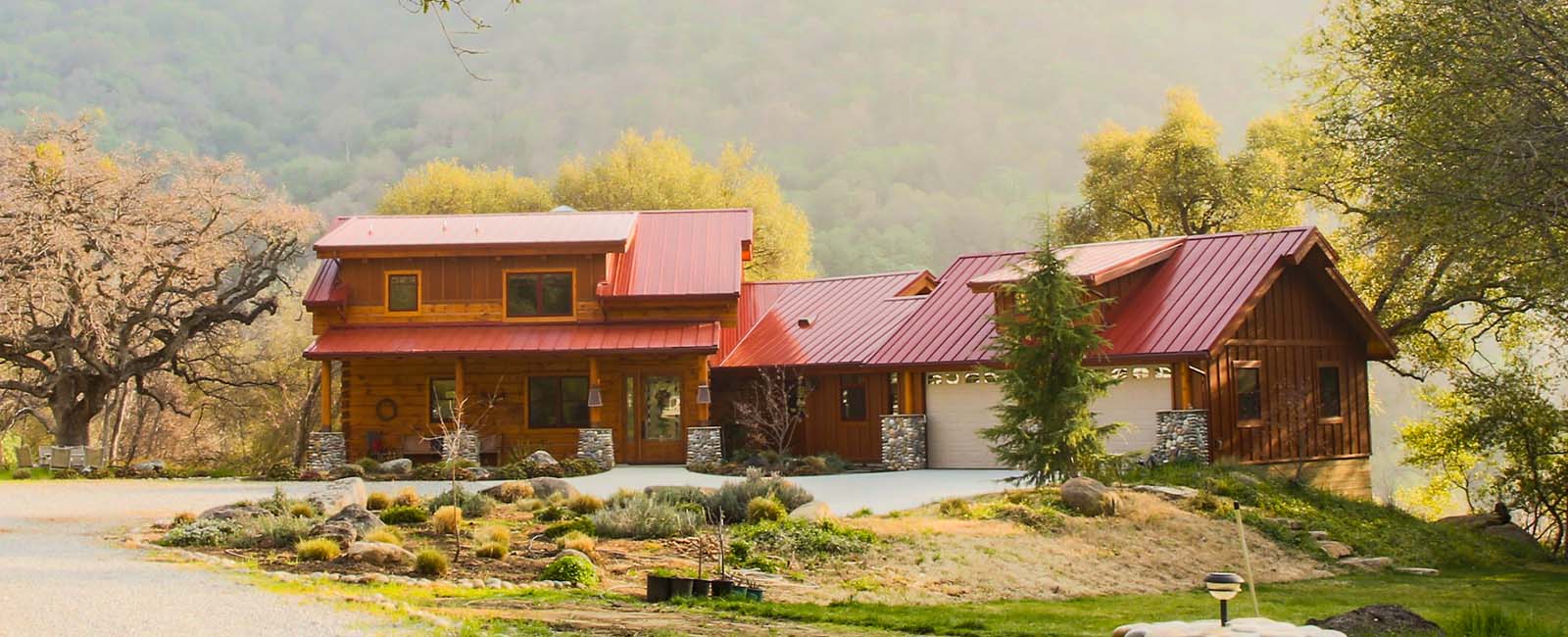 Read more about Upland Ranch
When faced with shifting their weekend ranch getaway into a full-time residence, the owners of this Californian property originally had very different ideas of what they wanted. Sitting just a stone's throw from the Sequoia National Forest, a log home seemed like a fitting style for taking in the surrounding mountain and river views, but the owners incorporated other styles to make this a truly unique residence. At just under 2,700 square feet, the Upland Ranch was designed with retirement in mind. There is enough room for family to stay and visit, but not too much for the couple to handle on their own. Combining a log-style ranch house with a Craftsman motif, this home combines rustic with refined.
The front porch leads to the main entrance, which opens into the main living area of the first floor. The great room, dining room, and kitchen make up the main space. Featuring a large stone fireplace and a window wall, the great room is both cozy and airy. A long island provides plenty of counter space in the kitchen. A pantry, bathroom, and mudroom connect the garage to the kitchen, making an efficient use of space.
While a long deck adorns the backside of the home, a covered bridge leads from the dining room to "the River Room." This is a screened porch that sits above the river and provides spectacular views and a truly unique space. The first floor is finished with a master suite, complete with its own bathroom and walk-in closet.
When guests are in town, there are two bedrooms on the second floor, along with a bathroom. The loft area looks down onto the great room and is a versatile space. It can be used as another sitting area, office, or sleeping area. The Upland Ranch really is a wonderful example of what you can create when you combine efficient use of space with all the variety Real Log Homes can offer.