Mother's Day is now only a week away, and we're continuing our series on the features that make or break a home for the modern mom. In the previous two weeks, we've discussed building a home with proper storage and designing a home with modern entertaining needs in mind. Today, we'll shift our attention to designing a flexible home. These days, it is more important than ever that the home can adapt throughout the years as the family's needs change. We think you'll see why a Real Log Home can be the perfect house throughout all the years ahead.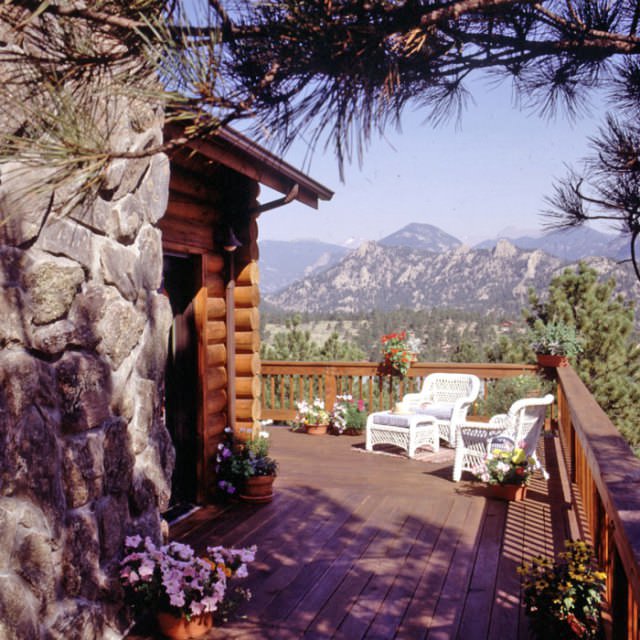 In the not-too-distant past, the average homebuyer might stay in a home for about ten years before they moved to a new home. Recently, however, that figure has climbed to an average around fifteen years nationally and around twenty-five years in the northeast. Many homebuyers plan on buying a forever home that they will live in for the rest of their lives, rather than upsizing and downsizing with new homes throughout the years. With this change, the modern mom's first concern is whether a home will be right for the family, both now and in the years ahead.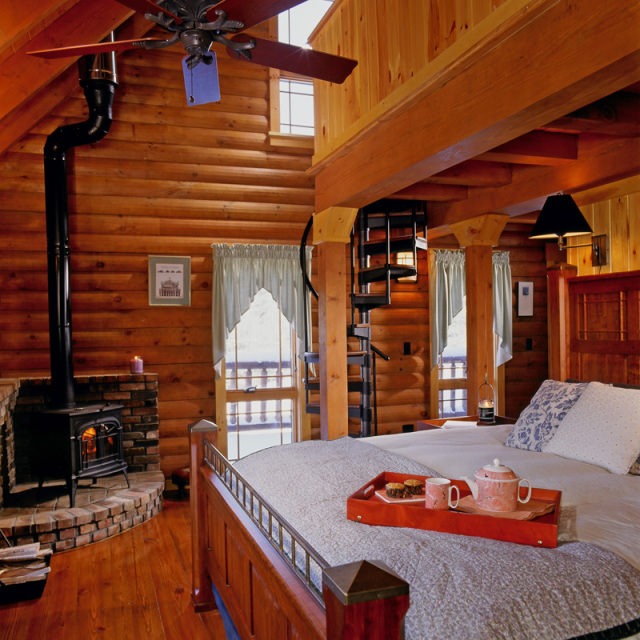 One of the primary ways a home will change through the years is the utilization of bedrooms. Right now, you probably have young kids living at home, but they will move out eventually. They may also move back in eventually, or perhaps your parents will eventually move in to live with you full time. One way to easily keep the room current through all these changes is to make the personal touches easy to change as needed. Permanent features like closets and general purpose built-ins are useful features. Hardwood flooring with area rugs make it easy to change the feel of a room as time goes by, and paint or wallpaper on interior walls are quick and inexpensive ways to personalize a room as its purpose shifts.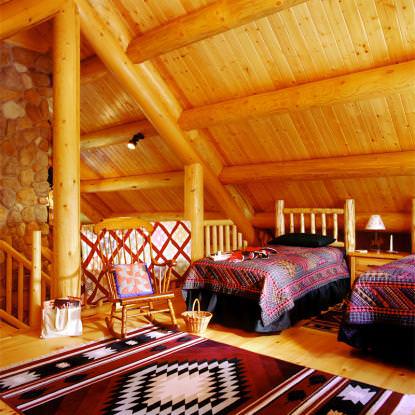 If mom works from home now, it's likely that the home office will no longer be a wise use of space after retirement. Perhaps the office can become a hobby room, or maybe it's next to the kitchen and you want to convert it into a formal dining room. This is an area where a log home is at a great advantage. Since only the log walls and posts are load bearing and not interior walls, you can open up a doorway or expand a room with much greater ease than in conventional construction. Even with the best planning for the years ahead, it's nice to know that a Real Log Home allows your home to change in place as you age in place.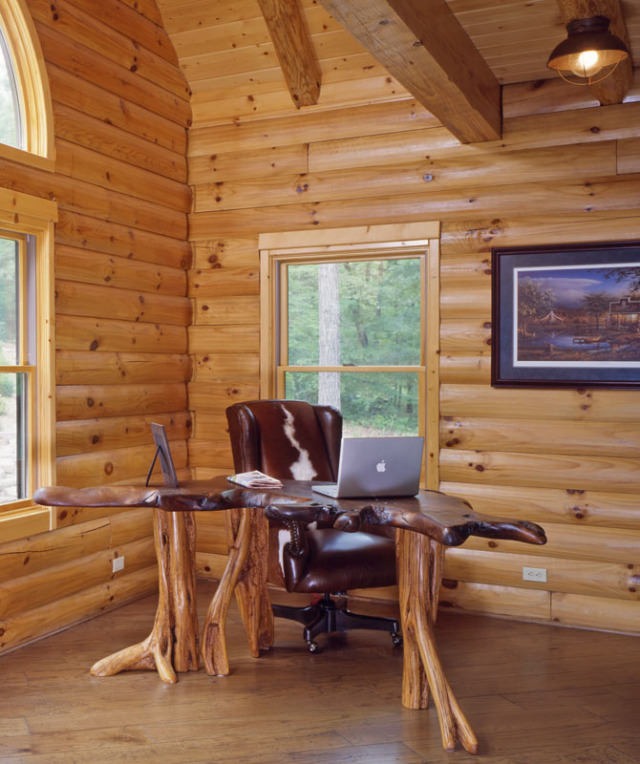 Another way that a Real Log Home provides flexibility is in the fast construction of our log homes. Since our logs arrive at the job site pre-cut with computer-aided precision, your home can be built much faster than a traditional home. This provides you the flexibility to have a house built and sealed from the weather quickly, on your schedule.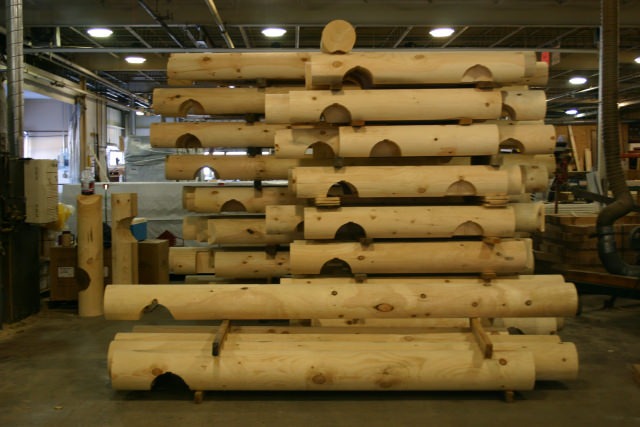 If you're looking to talk more about building a flexible home for the years ahead, please call Real Log Homes today or fill out the form below for more information.