Happy Mother's Day! As a frequent reader of our blog, you've no doubt been following our series on the features that the modern mom looks for in a new home. The last three weeks, we've covered the issues of storage, entertaining, and flexibility. In honor of the day itself, we're covering relaxation, an activity all moms should be engaging in today. Since the modern mom is busier than ever, owning a home that maximizes your down time is very important. Here are some ways to design your Real Log Home to promote relaxation.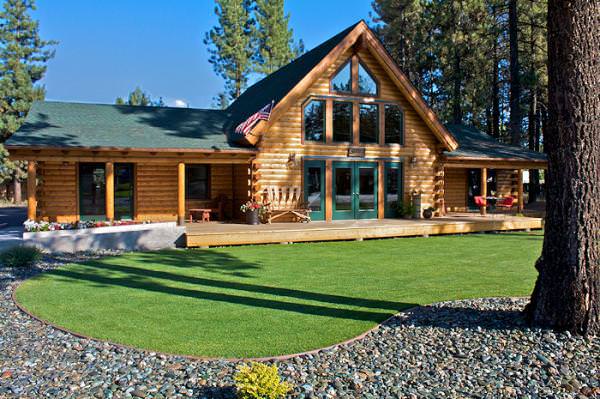 Believe it or not, exposure to sunlight is one of the easiest ways to reduce stress. Exposure to sunlight increases your body's production of serotonin, which in turn decreases appetite, promotes better memory and elevates moods. Homebuyers have clued into this truth, since homes have many more windows than the past. Cathedral ceilings are a natural fit in the log home, and they allow for a large bank of windows in the great room. Even if you forego a large bank of windows, something like a sunny reading nook is also a great way to relax and take in the sun.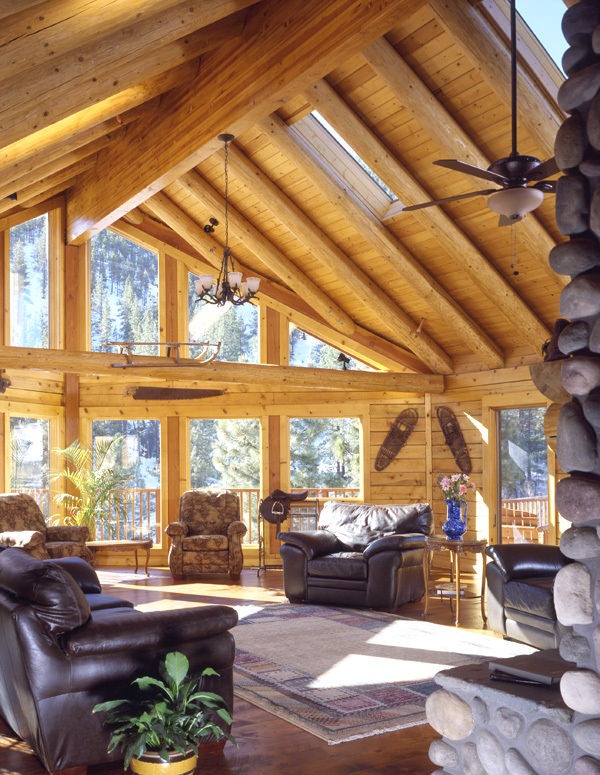 The bedroom is a more nuanced space when it comes to light. An influx of natural light is a great thing in the morning, since it greatly aids waking up. At night, however, darker rooms promote melatonin production and thus a more restful sleep cycle. So, it's best to design a bedroom with windows that let in morning light but to block artificial light at night. If there are large sources of artificial light at night where you live, a feature like automatic window blinds may be a very relaxing addition.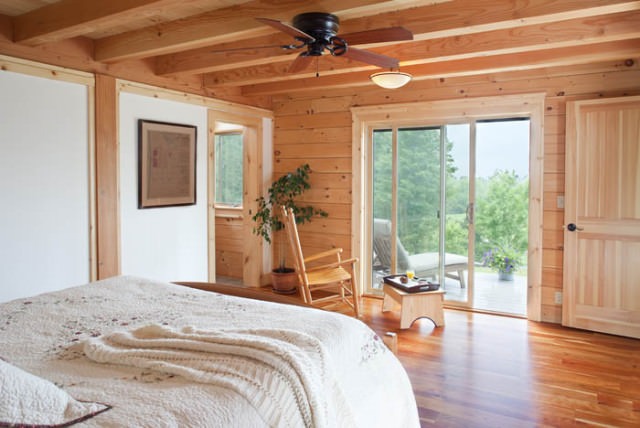 Another way to make a space more relaxing is to use a natural color palate. While bright colors may be "exciting", they do not promote relaxation. Natural colors, like blues, greens and greys, can help create a relaxing space. Of course, there is no color choice more natural and relaxing than that of natural wood tones. What could be more relaxing to come home to than a log home, with its real wood walls, posts, and rafters? As a further benefit, log walls have sound-deadening qualities, making your home quiet and thus all the more restful.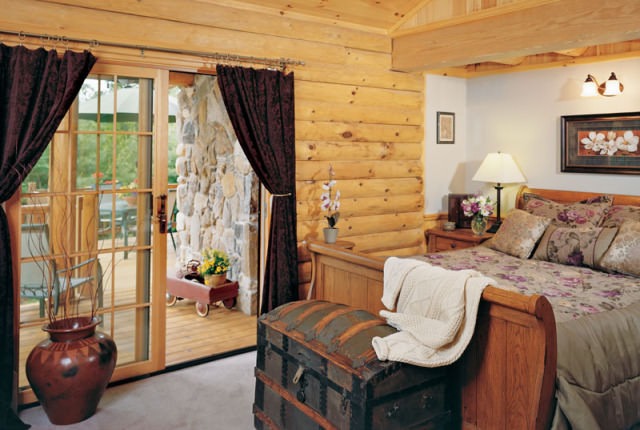 In the great room, the key to a relaxing room is a focal point. People find fireplaces engender relaxing feelings, so a fireplace is a great focal point for the great room. Adding pillows to your furniture makes them more inviting, and your chairs and couches should be organized around the fireplace. Finally, use area rugs to tie all your furniture together, to help create a warm space whether the fire is going or not.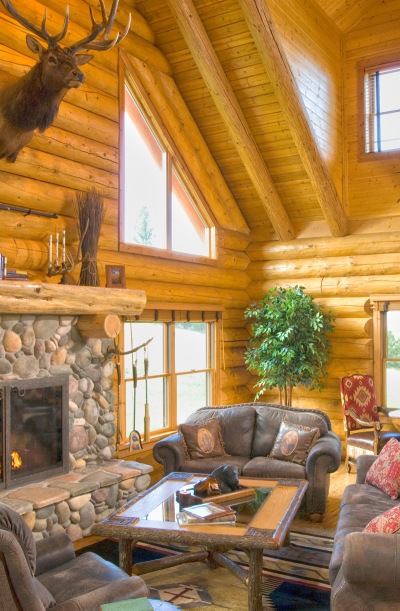 We hope you have a great Mother's Day. If this post has inspired you to create a relaxing Real Log Home of your own, please call Real Log Homes today or fill out the form below for more information.