With Mother's Day only three weeks away, we thought now was a great time to focus on the features in a home that are a must-have for the modern mother. Moms today work harder than ever, both in and away from the home. This makes it all the more important that the home is a sanctuary that functions efficiently. There are many features that are important to the modern buyer, and we will focus on one in each of the coming weeks. This week, we will discuss the all-important issue of storage.
While storage may seem like a dry topic, well-planned storage can make or break a house. Two centuries ago, a house might have had only one closet with chests and wardrobes being used for most of the storage. Today, all members of the family have more personal items (and less time) so effective storage is a high priority.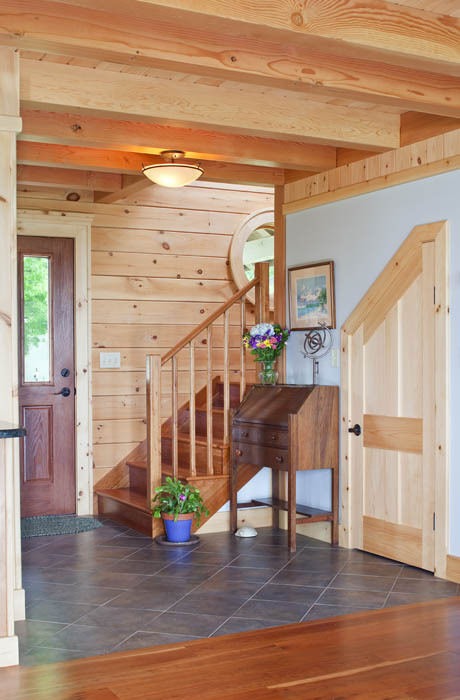 Storage in the kitchen is a top consideration for many moms. Since most households buy groceries for several days at a time, a pantry is a welcome sight next to any kitchen. Although a large "butler's pantry" complete with sink may be on the dream list, even a small (but full height) pantry provides much greater convenience than storing food across many separate cabinets. One of the advantages of a Real Log Home is the space freed up by the lack of interior load-bearing walls. This means more space for the pantry you need!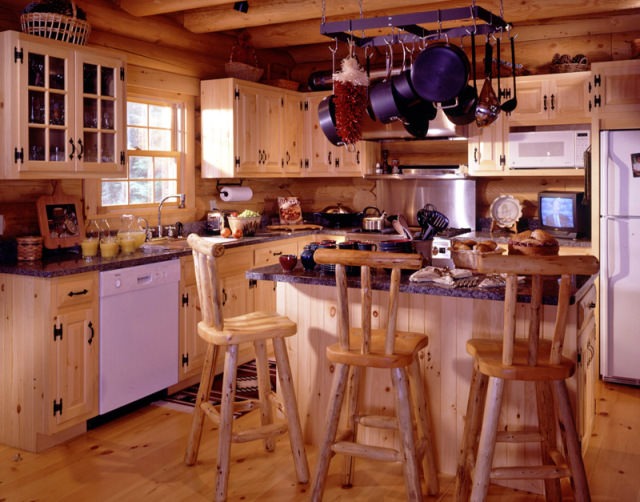 Storage for the family's personal items is also a high priority for the modern mom. Since children seem to always have far too many toys, storage is an important concern in bedrooms and playrooms. While it may be tempting to put in a large closet to store everything in, children's closets are best suited for items that aren't used every day. Built in storage in the room itself keeps items readily accessible but organized. Basic rectangular shelf divisions, accented with fabric or wooden bins, provide a great storage solution that can grow with your children. Recreational storage for outdoor sports items is also a high concern, so storage in the garage or mudroom for balls, bats, shoes and clubs is always well-appreciated.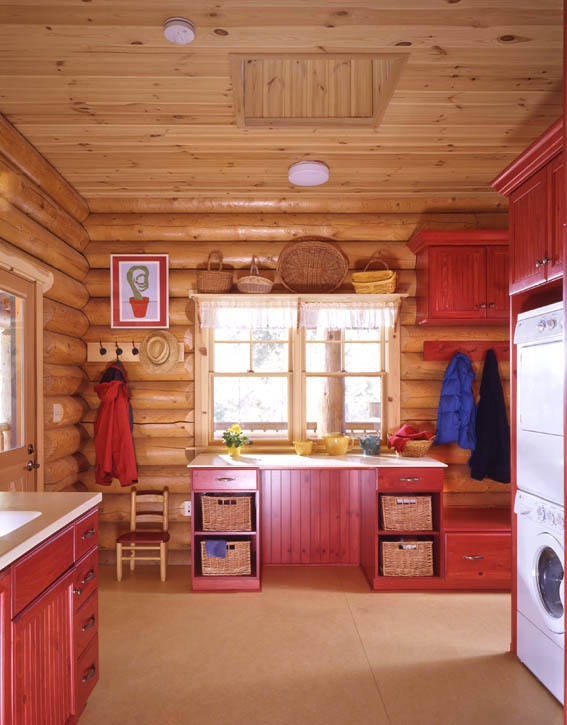 Of course, mom isn't above splurging a bit on her own storage needs. While built-in storage is certainly welcome in the master bedroom, the walk-in closet is the undisputed king in master suite storage. Going far beyond just a bar to hang clothes from, the modern walk-in closet can have dedicated storage for pants, shoes, and jewelry as well as seating and windows.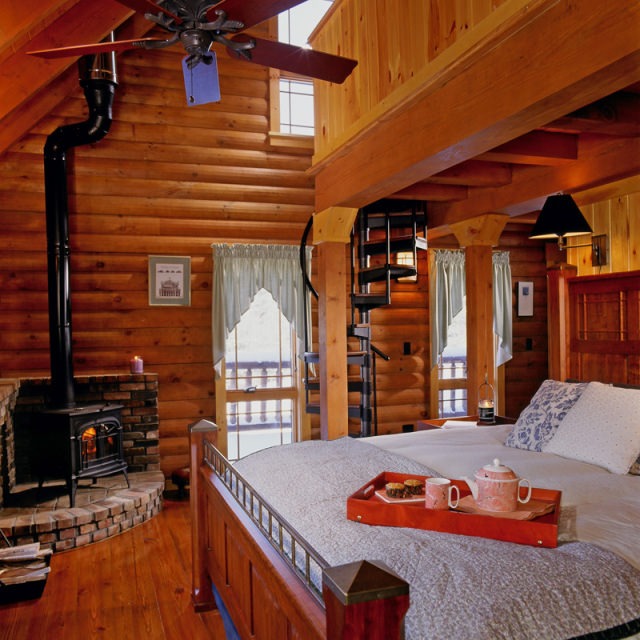 We've just scratched the surface on storage in the modern log home. Of course, if you wish to talk with us, about storage or any other homebuilding topic, please call Real Log Homes today or fill out the form below for more information.