We're taking a break from our series on planning a log home but will be back soon with details on the construction phase. For now, we will turn to a topic that is on the minds of many of our readers. Although it's easy to only feature larger homes, most people looking to build a log home are seeking homes around 2500 square feet, about the average for all new construction. Consistently, people come to the blog week after week from searches like "three-bedroom log home plan". Since we feel that a median-sized home doesn't have to be boring, we thought we'd review a few of our favorite mid-sized Real Log Homes.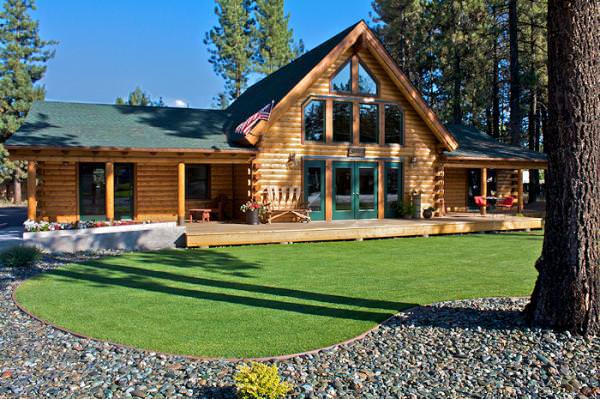 The Richmond floor plan is one of our most popular mid-sized homes. It is a 2400 square foot design with all three bedrooms on the main level and a loft space above. This cross-gable design has the public rooms in the central area of the home, with the master bedroom suite on one wing and the auxiliary bedrooms in the other wing.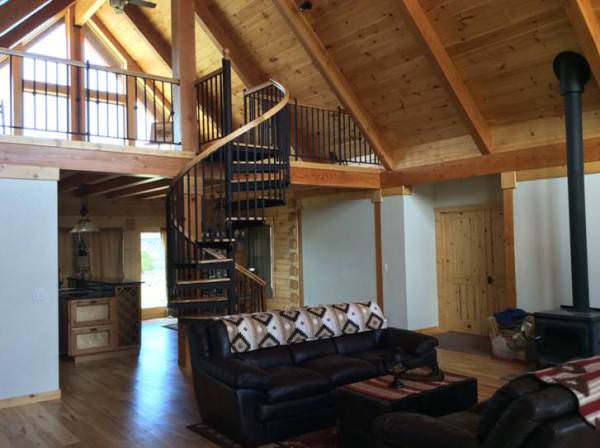 Within this basic design, it is easy to make changes to suit your needs. For instance, the Richmond design calls for a sizable office in the master suite. However, the owners of this dovetail log home project decided to eliminate the office in favor of a larger bedroom and walk-in closet. In the case of the Wolf home we covered last year, the owners instead used the office space for the second bedroom. The left wing of the home, instead of housing bedrooms, now became the garage.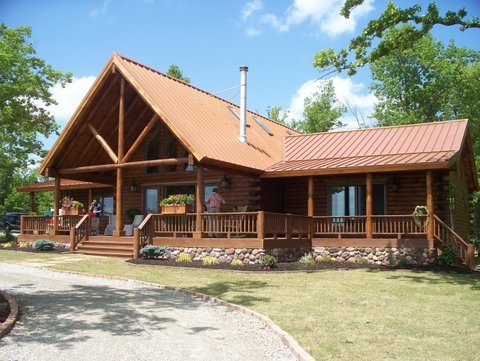 The Covington plan, at 2300 square feet, keeps the master bedroom on the main floor but the auxiliary bedrooms upstairs. Its classic two dormer design with full width porch makes it quite the striking home. This particular build from Montana was also slightly modified. The kitchen was changed to allow direct access to the pantry, while the locations of the washer/dryer and guest bathroom were swapped.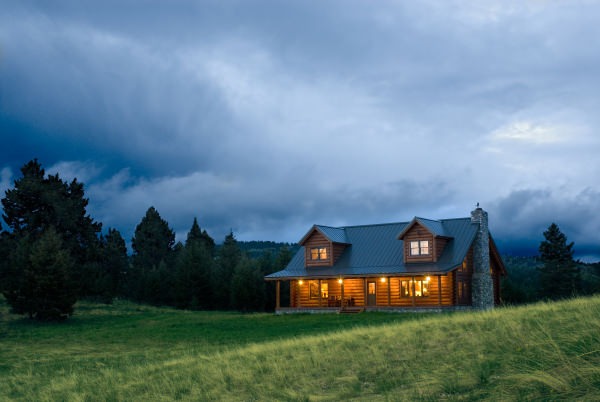 Other recently featured plans also exemplify this mid-sized but not average theme. The HoliMont was built as a ski home but also works well as an all-season home. The wide passageways and first-floor master suite with walk-in shower make it a great choice for aging in place. The timeless Wayland home fits a great deal of charm into its 2300 square feet, as well as four bedrooms.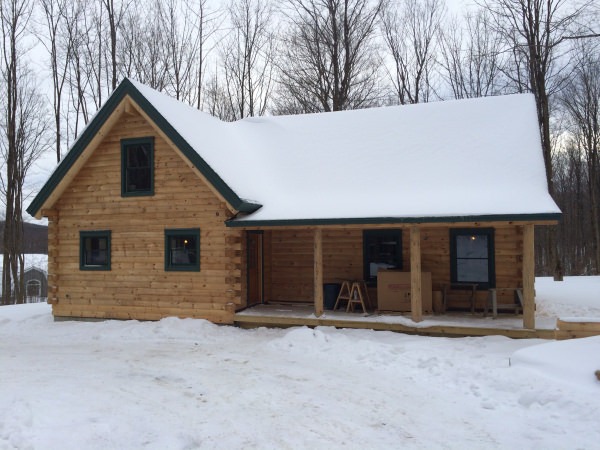 As these homes show, we at Real Log Homes feel that a home does not need to be large to be interesting and unique. If you are interested in any of these plans, or in designing your own home, please call Real Log Homes today or fill out the form below for more information.