The heart and soul of a Real Log Home is, naturally, the logs. Since the logs used in constructing a home have such a large impact on its character, they must be carefully selected when designing a home. In addition to selecting the wood species, you need to select a log profile that appeals to you. Given that the log profile has such a large impact on the log home's appearance, we published a guide two years ago on choosing a log profile.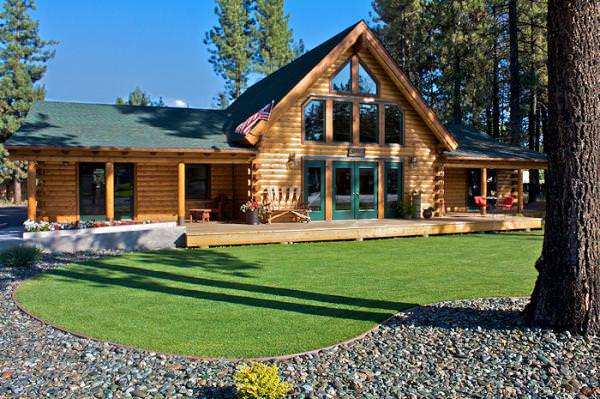 Just like the exterior log walls, the interior rafters and joists also play a large part in how a log home looks. The interior and exterior posts also set the mood for the entire home. Here is a quick look through the log styles used for rafters, posts and joists.
Our standard and most popular style is the full log rafter or post. As its name suggests, this style consists of a whole log that has been stripped of its bark. This process leaves the natural contours of the log intact, creating an authentic log home feel. Optionally, these logs can be ordered in a hand-peeled finish, which creates a more rugged, hand-built appearance.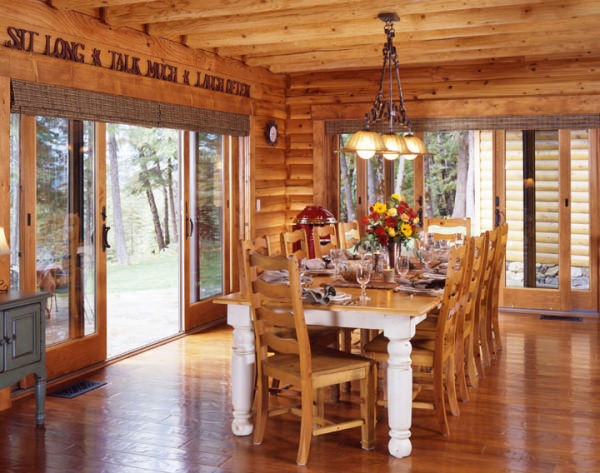 If you're after a more modern look, then a square timber may be the best bet for your log home. Since the square profile is easier to machine, it is also the most economical choice for your rafters, posts and joists. The square profile joist is a good fit in a home regardless of the style of rafter chosen. Even though it is a practical choice, the square profile is still great to look at as an exposed structural member. Square timbers can be ordered planed for a smooth look or rough-sawn for a more rustic vibe.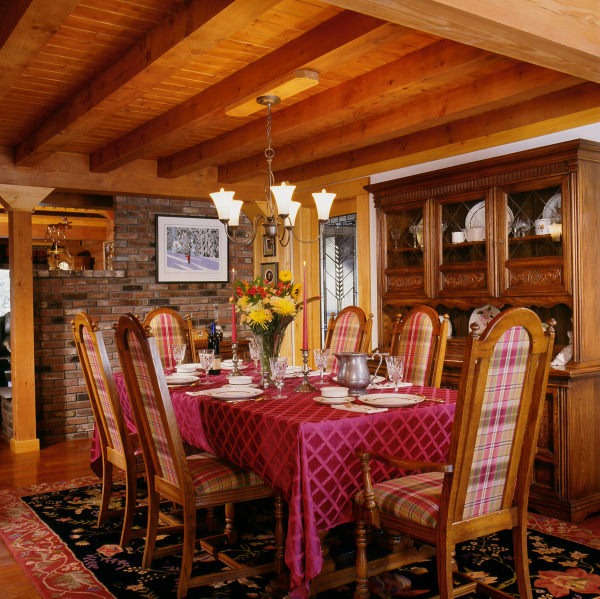 The full round style is a massive log, designed to match the Swedish cope log profile. Unlike the peeled full log style, the full round is milled into a smooth, cylindrical shape. Nevertheless, the wood grain and knots still promote a pastoral aesthetic to a log home. These logs are also available hand-peeled if desired.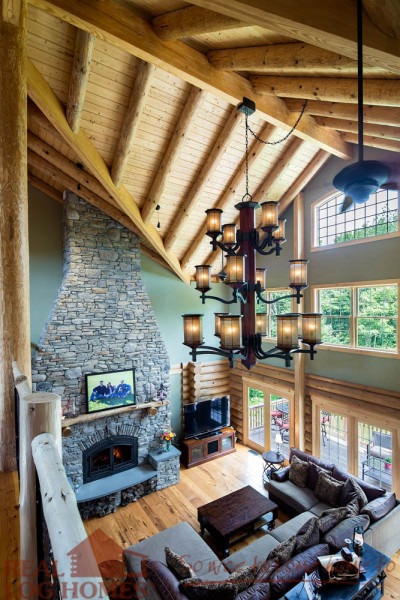 So, which rafter or joist style should you pair with your chosen log profile? Typically, the full round style is used with its matching profile, the Swedish cope. Otherwise, the decision really comes down to personal preference. Owners with smooth interior profiles like the V-groove or dovetail profile tend to also prefer the square timbers, while owners with contour profile logs trend towards the full log rafters and joists. Still, the choice is yours and many homeowners defy convention!
We hope this look at rafter, joist and post styles has been helpful. If you're thinking about which style you want in your new Real Log Home, please call Real Log Homes today or fill out the form below for more information.