Winter is in full swing throughout the United States, with many areas of the country recovering from winter storms or preparing for the onslaught of approaching ones. With the cold and wet weather outside, it seems like the perfect time to bake a nice, warm treat (and really what's more American than baking up an apple pie in a log home?). While delicious confections can be created in any kitchen, there are several design traits that can make a kitchen a true baker's delight. If you are building a new house or renovating an existing kitchen and love to bake, here are some design considerations to keep in mind.
​Double Your Ovens, Double Your Fun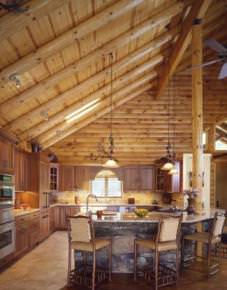 Having more than one oven can be a godsend if you bake often. Some really serious bakers will also install two dishwashers and refrigerators in their kitchen and pantry space. While the other additional appliances may be a bit overkill, the double oven can also be very useful when hosting parties where you bake several dishes at once.
Open Storage for Easy Access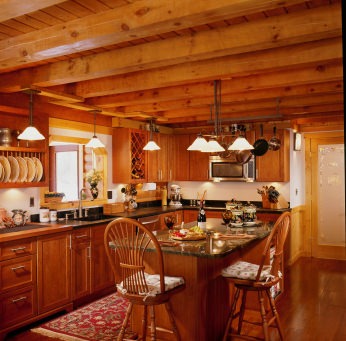 Even if you only bake a few times a week, you will quickly realize that you always seem to need common ingredients like flour, sugar and salt. Rather than hiding these everyday items in the pantry, consider installing open storage right above your primary workstation. This simple planning decision will save much frustration in the future. Making sure you can also fit your stand mixer under your upper cabinets is also key – especially for those who use it regularly.
Choose a Wide Refrigerator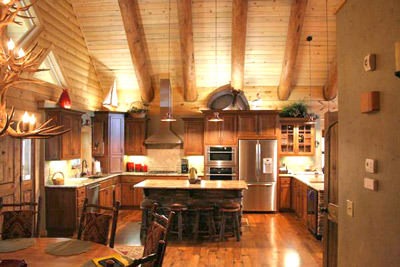 ​While you may only need your primary refrigerator, the side-by-side refrigerator is not a good choice for the baker. Often times, a baker will need to place large items like sheet pans in the refrigerator, and a side-by-side simply does not have enough space for this task. A bottom-freezer model, which features a full-width refrigerator at the top for easy access, is probably the best choice aside from a stand-alone refrigerator.
Plan Your Power
For the modern baker, powered appliances like the stand mixer and food processor are invaluable in the kitchen. Additionally, many portable appliances like hand mixers are also prevalent in the baker's kitchen. Plan the location of your power outlets to be convenient for where your fixed appliances will be located and make sure to include sufficient outlets for your portable appliances as well.
Install the Proper Counter Space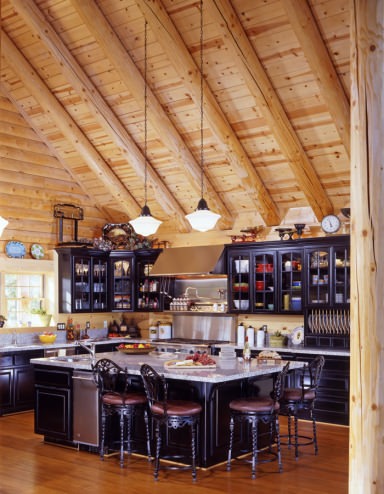 ​One overriding concern with counter space is to install enough so that you have plenty of room to work on. Additionally, the choice of material and counter height is much more critical for the baker than a cooking kitchen. You want a clean, seamless surface to work on, so tile countertops are a no-go. Stainless steel is popular for an easy to clean surface, while wood countertops are great for working with dough. Many bakers enjoy marble countertops for its cool surface, which is less porous than granite, but engineered quartz countertops have been gaining in popularity in recent years as well since they require less maintenance. Finally, consider lower than normal countertops in at least part of the baker's kitchen. Most countertops are tall to facilitate storage below, but this makes tasks like kneading dough more difficult. A lower countertop helps immensely with these labor-intensive tasks.
So, are you ready to start planning your own dream kitchen for your log home? If so, call Real Log Homes today or fill out the form below for more information. And if you have a great pie recipe, feel free to post it here in the comments, or on the Real Log Homes Facebook page!