Many homeowners believe that by renovating their homes they will increase its value when they go to sell their home. Unfortunately, there is no renovation that you can do that will guarantee a positive return on your investment. Nationwide, every type of renovation will return less money than the cost of construction. However, several desirable features return almost as much money as their cost. While these upgrades may not make sense on an older house, they do indicate which features are desirable to homebuyers and thus what features are good ideas to include in new construction. Here are some of the features which will help your log home maintain its value through the years.
A Wood Deck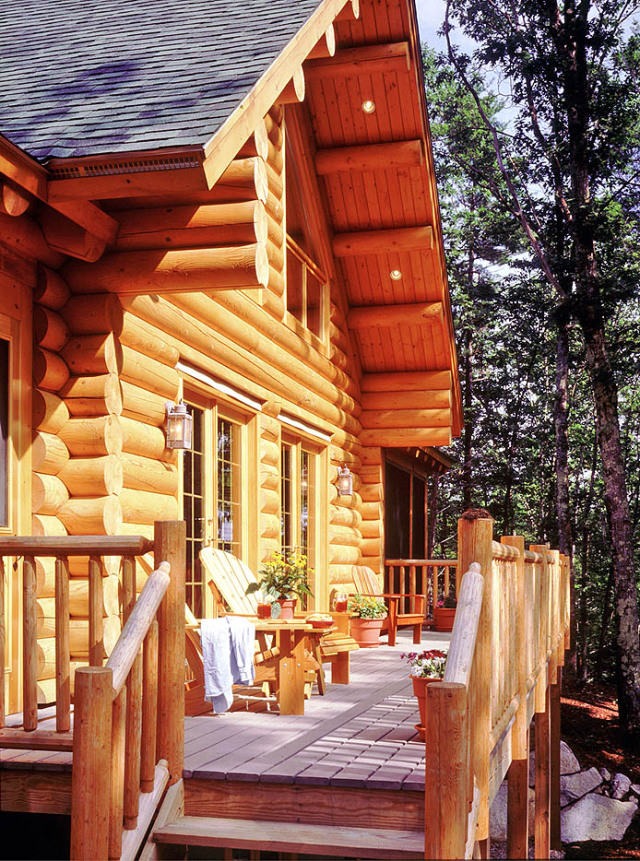 A wooden deck is a natural complement to a Real Log Home, and also an addition with the highest resale value of any renovation or add-on. In this category, wooden decks with pressure-treated lumber recouped 87 percent of their cost at sale while composite decks recouped 74 percent of their cost. A year ago, we covered the pros and cons of various decking materials. While wood is cheaper to build with, it also requires more maintenance than composites. If you plan on keeping your house for a long time, then a composite deck with its lower maintenance may be a better choice despite its lower resale value.
An Attic Bedroom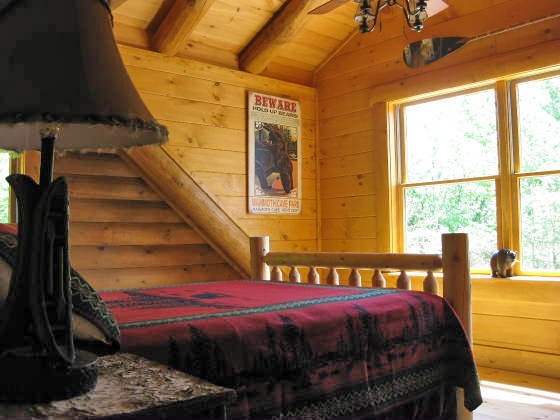 Attic bedroom additions have an 84 percent return on cost, and in hot real estate markets like California can even have a positive return. This exceeds the 78 percent return on basement renovations, indicating that an attic bedroom is a better choice than a basement one. If your family has need for more bedrooms than fit on the main floor, it is best to put them upstairs. Thankfully, our designers can work with you to build a home with however many bedrooms you desire.
Quality Windows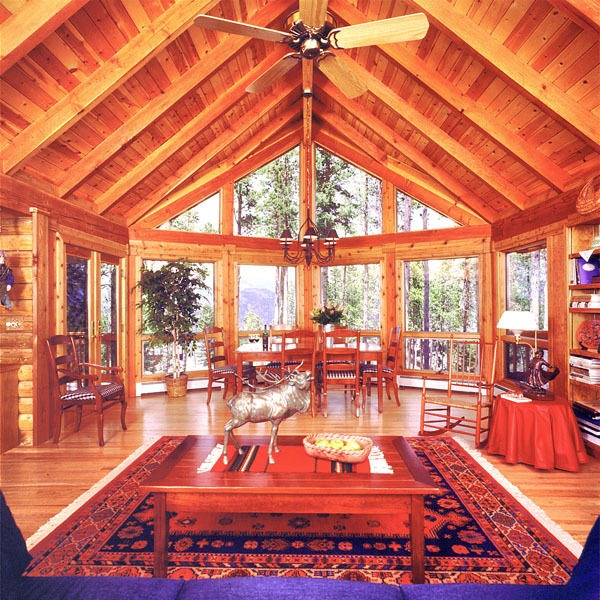 A window replacement is also high on the list of cost-effective renovations, with the average renovation recovering 78 or 79 percent of cost for vinyl or wood-framed windows, respectively. Since energy-efficient and stylish windows are very important to today's homebuyers, Real Log Homes partners with Andersen, Eagle and Marvin to install the best windows in your log home. Not only will these windows maintain great value through time, they will also save you energy and money through seasons hot and cold.
Of course, no matter what real estate experts may tell you about what elements will add value to your log home, the real value of a home is that you enjoy it each and every day.  And, when working with talented designers like the team at Real Log Homes, you can be assured that you'll be able to design a home just as you like.  To get started on your log home design, call Real Log Homes today or fill out the form below for more information.