All too often, when considering a kitchen, we only focus on the grandest features of the space. The square footage, layout, and major appliances command most of our attention. While these are important features, the little details can be what truly makes a kitchen work well. Here are a few log home kitchens with the little extra features that make all the difference.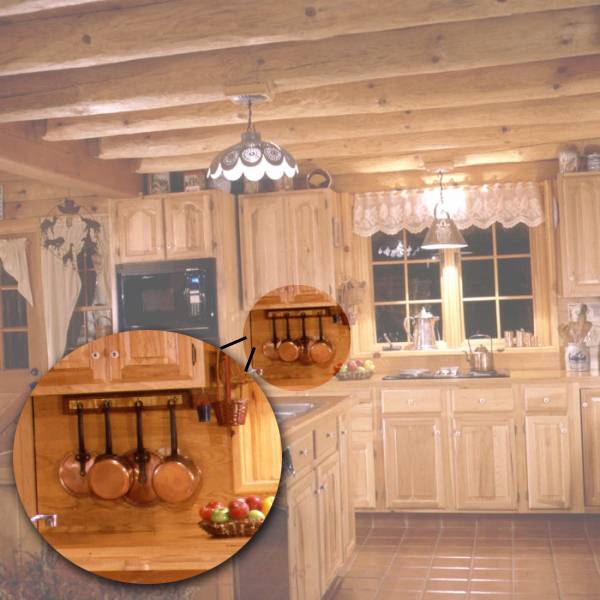 This first log home kitchen looks fairly unremarkable at first glance, but in this kitchen, understated appearances are the name of the game. That's why the pot rack in this kitchen fits in so well. While most pot racks hang from the logs and make themselves apparent, this one holds the pots against the walls under the cabinet. In this way, the copper pots are kept on display yet out of the way when not in use without using precious cabinet space.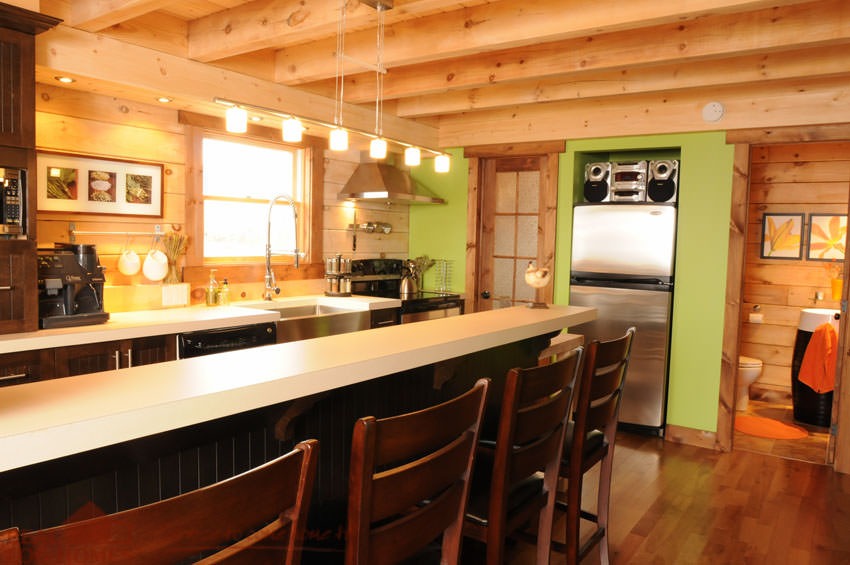 This modern log home uses a magnet bar, which is an indispensable tool in many kitchens for holding knives and kitchen utensils. This one, however, is positioned over the stove and used to hold spices at the ready. Another bar on the other side of the sink is used with hooks and container pouches for additional storage. These stainless steel features not only complement the home's modern looks but also provide great usability.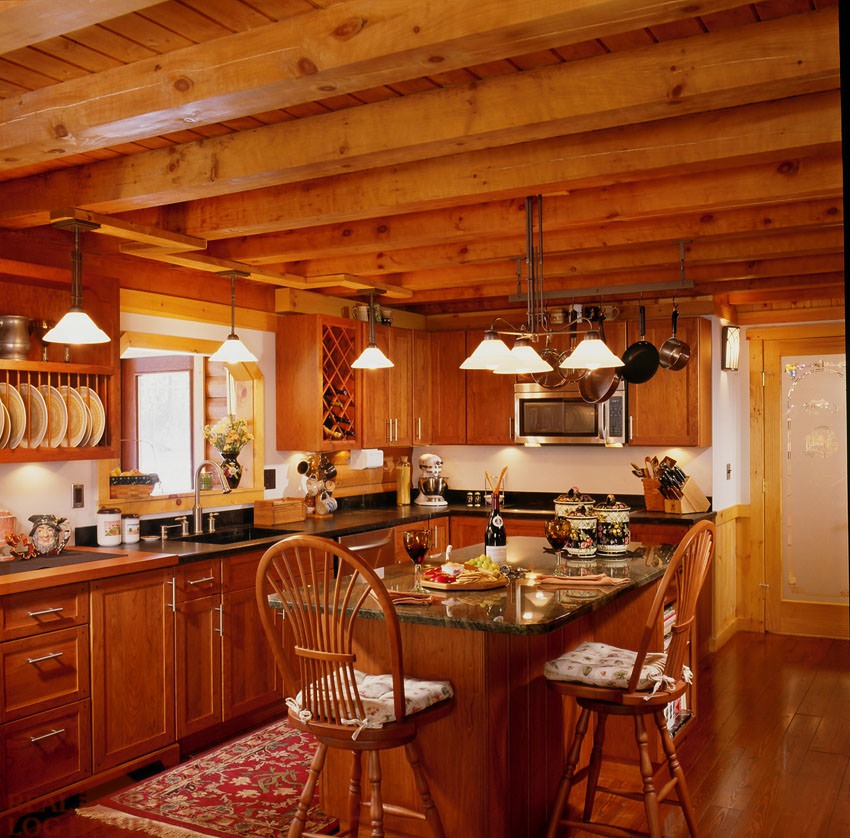 This next kitchen uses built-in features to make life in the kitchen easier. Instead of being tucked behind cabinets, the plates are stored in a vertical rack. This allows the plates to be displayed while still holding them securely and shielding them from dust. On the other side of the cute window overlooking the sunroom is a wine rack that replaces an upper cabinet. This placement makes the wine convenient yet far from younger hands. The pot rack here is more visible but still understated.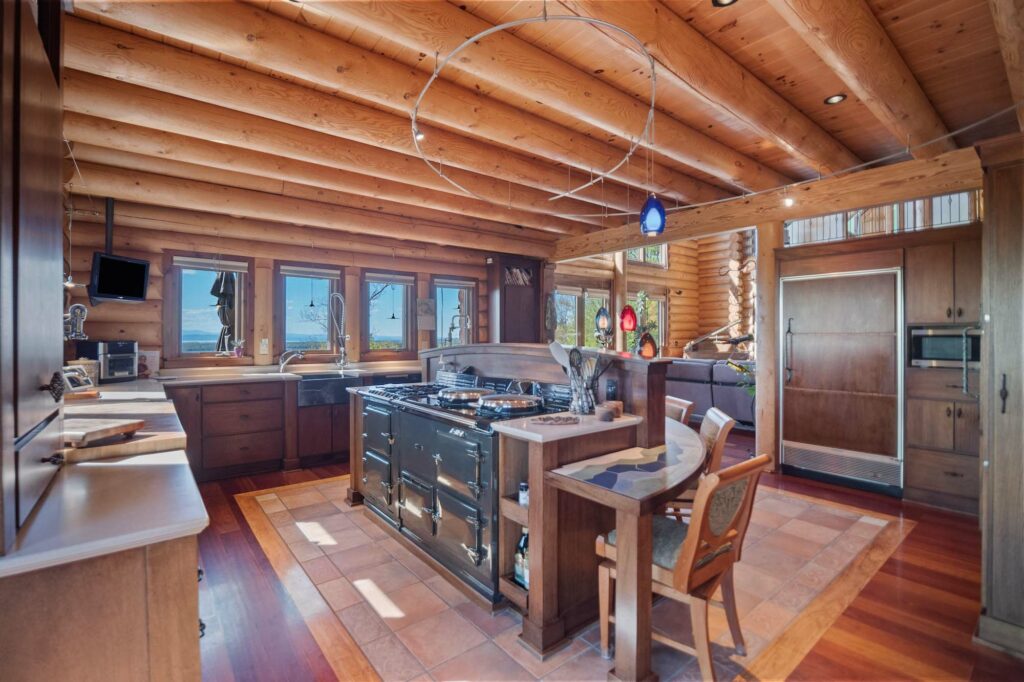 This last kitchen has the motherlode of small convenience features. Over the stove is a pot filler which allows for pots to be filled with heavy water without needing to use the sink basin. In addition to stands for recipe books, there is a small monitor that is perfect for displaying electronic recipes. The pot storage is conveniently placed across from the stove and uses open shelves for maximum convenience. There is a built-in butcher block above with no need for a knife block since storage is built into the counter.
We hope this post has inspired you with ideas for little features to integrate into your kitchen as well. To inquire about any of the kitchens seen here, or to start building a log kitchen of your own, please call Real Log Homes today or fill out the form below for more information!