Like any other abode, a log home needs to be decorated and furnished before it can truly feel like home. For most log homeowners, decorating the home is similar to any other home. However, some log homeowners like to incorporate the log theme into the furniture as well. In this post, we'll look at a few homes decorated with different types of log furniture.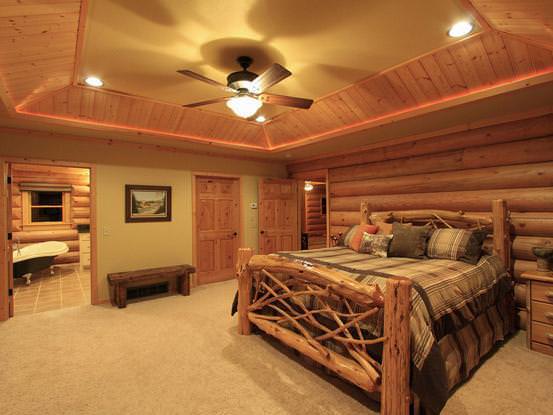 This Real Log Home in Wisconsin has a bedroom with a log headboard and footboard. A bed is a common choice for log furniture, since the vertical and horizontal members of the headboard and footboard frame work well with substantial log construction. This home was built with Swedish Cope construction, which tends to create a very heavy feeling to interior rooms. The massive bedframe fits with this house, but since the ceiling (and one wall) uses plaster the room does not feel over-bearing.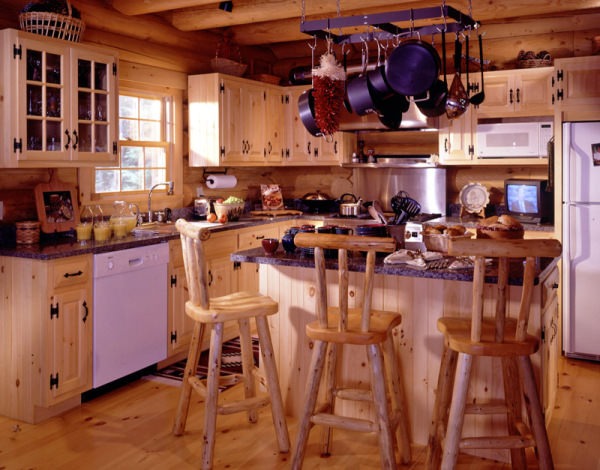 This home in New Hampshire again uses a Swedish Cope log profile. There are also log headboards in the bedrooms here, but this home also uses log furniture in the living spaces. The bar chairs off the kitchen island all use log construction, which adds to the rugged character of the space. A desk chair also uses similar construction. When it comes time to relax, however, the great room uses comfy upholstered furniture.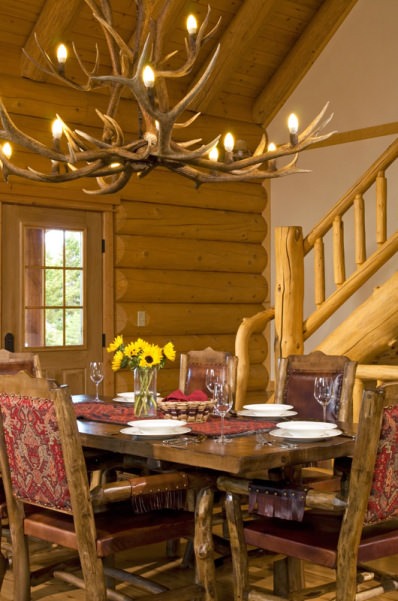 This home in Montana uses a great deal of log furniture, but many in more subdued ways. The bedroom has a log headboard, but the desk chair is traditional in contrast with the rustic desk at which it sits. The dining table has log chairs, but it uses relatively small diameter logs and upholstered seats and backs. This hybrid design helps soften the chairs appearance and pays a nice homage to the home's rural setting while maintaining comfort and grace.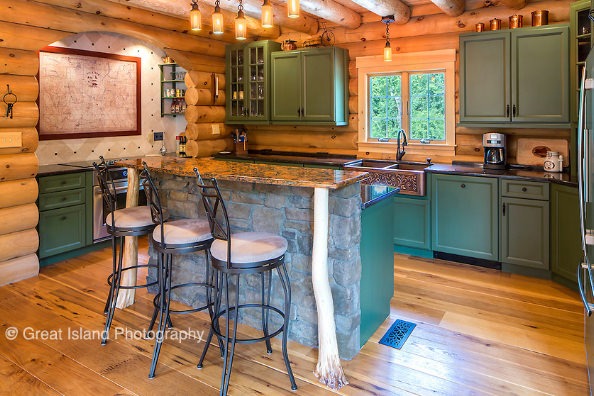 Of course, not all homes need log furniture to stand out. For example, the Big River Lodge minimizes the use of log furniture but still makes a grand statement. The log walls do most of the talking, but a few little details help greatly. The bar seating in the kitchen is conventional, but the bar itself is supported by log posts that have great visual appeal.