While the Ranch home has waxed and waned in popularity for conventional homes throughout the years, it has always been a popular choice for log homes. Certain features of ranch homes, like their open floor plans and large eaves, are a perfect fit with log homes. Yet the long and low roofline poses a challenge for getting natural light into a log ranch home just the same as any ranch home. Here a few ways to get plenty of natural light into the log ranch while maintaining the classic style.
One key to lighting in the ranch home is to use large and tall windows throughout the house. A great place to start is the same place you enter the home, the front door. While solid doors may be used elsewhere, the ranch home is a great candidate for a glass front door. The light that is let in here will help in the entryway, which is a critical place for good light. Side panels that let in even more light are a great touch as well.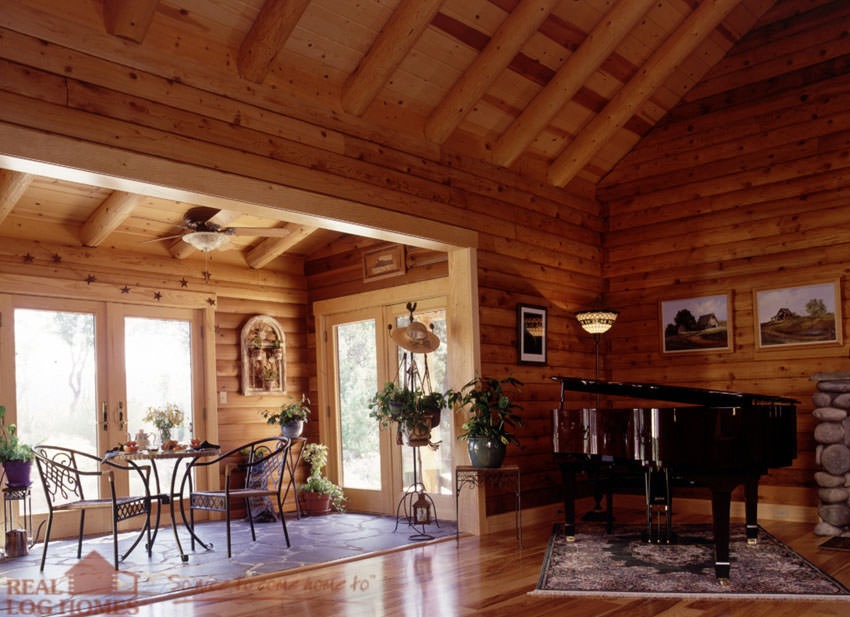 On the rear of the home, glass French doors are a wonderful choice for access to outdoor areas like decks or sunporches. Like the front door, these doors will provide nearly floor-to-ceiling light across a wide area. On top of the copious amounts of light they let in, the French doors will also provide enhanced access when moving large items into the home or for traffic flow during parties.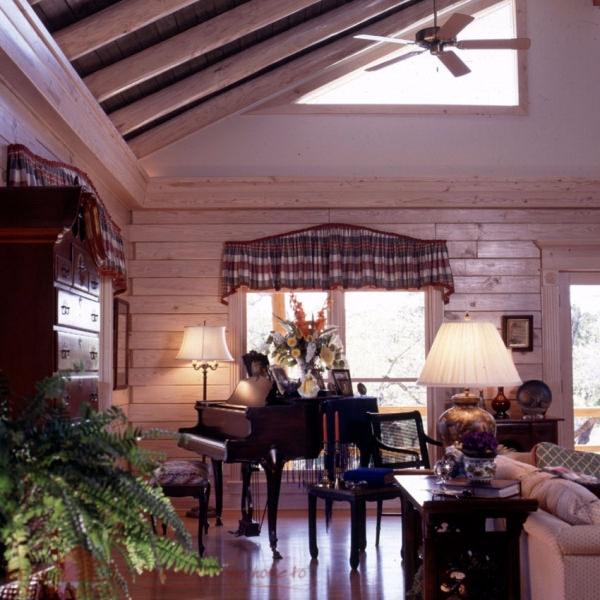 While large windows can provide great lighting along the walls, providing natural light higher in the room can help a great deal. Dormers are not traditionally found in ranch homes, but they are becoming increasingly common in modern ranch construction. Typically, the great room in a ranch is placed at one of the gable ends of the home. The gable is a perfect place for additional high windows to let in more light. With a bank of windows filling the entire gable end, although the great room may not strictly have a "cathedral ceiling" it can still be lit like one. Skylights are another unobtrusive option that can provide light into rooms while the roofline still maintains its ranch design appeal.
We hope this discussion on windows in the ranch log home has been illuminating. If you've liked any of these ranch homes, or are looking to build a completely custom ranch log home, please call Real Log Homes today or fill out the form below for more information!