While we have written extensively about furnishing the interior of a log home, now is the time of year that we all appreciate getting outdoors. In fact, log home enthusiasts are even more likely than the average person to also be outdoors enthusiasts. So, how does one furnish the outside of a home with Real Log Style? Here are a few possibilities.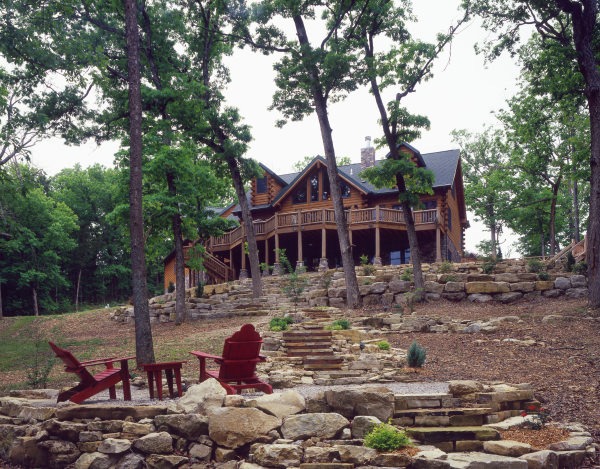 >
The Adirondack chair takes its name from the mountains of upstate New York, where it was originally designed. It was originally made for simplicity sake, using only 11 flat boards. Modern examples tend to have a more comfortable rounded back and contoured seat, but they still maintain a rustic charm that fits right in with the log home.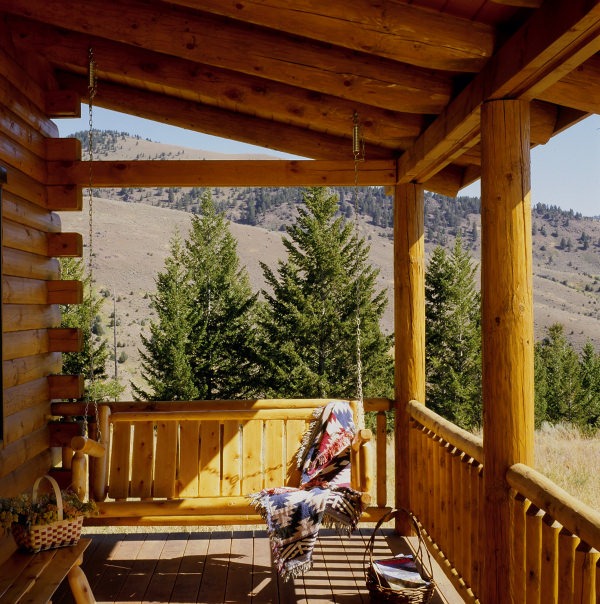 If you're looking for a more substantial furnishing, then log furniture works great outside the home as well. If you're designing for two, then a log bench is a great addition especially on a porch or around a fire pit. If you have the proper space for one, then a log porch swing would also feel right at home.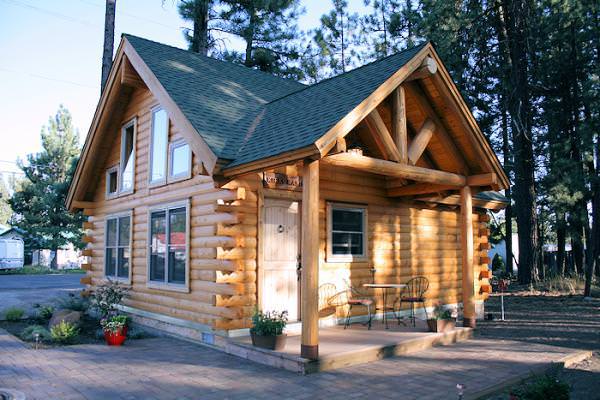 Wire furniture can create a wonderful contrast to the wooden logs of the home. In contrast to the massive feel of the logs, the thin metal of a wire chair has a daintier feel while providing plenty of support. These chairs also are easier to pair with cushions, which can make for a more comfortable seating experience.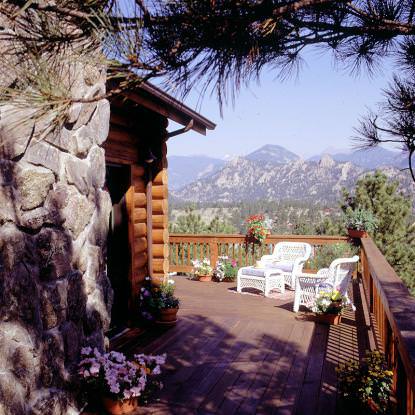 If you're looking for a natural material that also adds lightness to the exterior, consider a wicker furniture set. If you love the Arts and Crafts style, then wicker furniture will be a great fit. Of course, this furniture will require a bit more upkeep than metal furniture, but if wicker is your style then nothing else will do.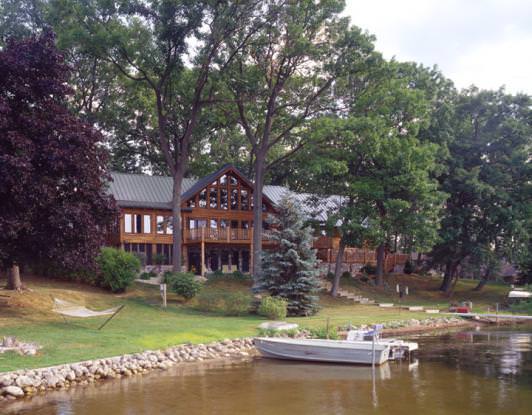 For true relaxation, however, the hammock might be the ultimate piece of outdoor furniture. Hammocks were designed centuries ago in Central America for sleeping, and if you're looking for a great outdoor nap these are a great choice. The only real problem is that they are so relaxing it's hard to want to get out of a hammock.
Perhaps then the best compromise piece of furniture is a chaise lounge. This type of chair probably originated in ancient Egypt, and can properly be applied to any upholstered chair that supports the legs. Modern chaise lounges typically can be adjusted from folding flat to being a straight-backed chair, making this a very useful and relaxing furniture choice.
Which of these pieces of outdoor furniture is your favorite to accompany a log home? Please let us know by voting in the poll above. If you liked any of the log homes featured today, please contact Real Log Homes for more information.