Last week, we covered ways to plan your Log Home Thanksgiving holiday to ensure that the festivities would be a low stress affair. While planning ahead is important, it is also important that the tools you use in the kitchen work without fail. Cooking a large meal can turn into a nightmare if your stove won't ignite or your refrigerator breaks. In order to keep things running smoothly during the holidays and throughout the year, here are a few oft-overlooked kitchen maintenance items.
Clean and Calibrate Your Oven
Oven cleaners can be a real pain to use, so we are very thankful that almost all ovens made in the last few decades have a self-clean feature.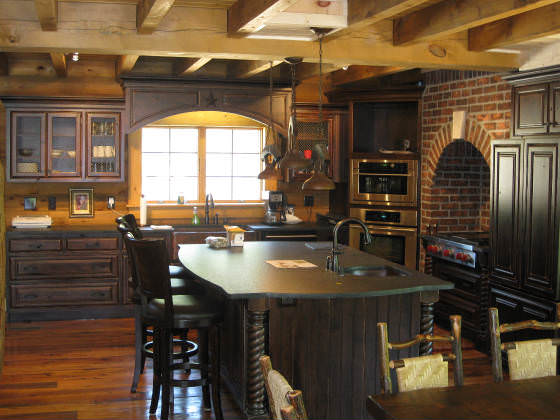 A self-cleaning oven works by locking the oven chamber and then raising the temperature to around 900 degrees Fahrenheit. This process takes about three hours and reduces the bits of food and debris in the oven to a white ash which you can then easily clean with a damp rag. Since the oven will be unusable for several hours and will generate a fair amount of heat, starting the cleaning at night is advisable.
Once your oven is cleaned, it is a good idea to calibrate the oven thermometer. While a new oven is likely accurate, over time the calibration fades and the actual and indicated temperatures can differ by 50 degrees or so. Calibrating the oven can make it much easier to follow a recipe and bake the perfect bird. Look up instructions on line if you no longer have the oven manual.
Clean Range Burners
While a gas stove is a great asset in the kitchen, if you ever spill an item it may clog up the collar around the burner. This can lead to an uneven flame or even prevent the igniter from working. Clean the collar gently with soap and water, and use a needle or pipe cleaner on the igniter flame channel if necessary.
Clean Fridge Coils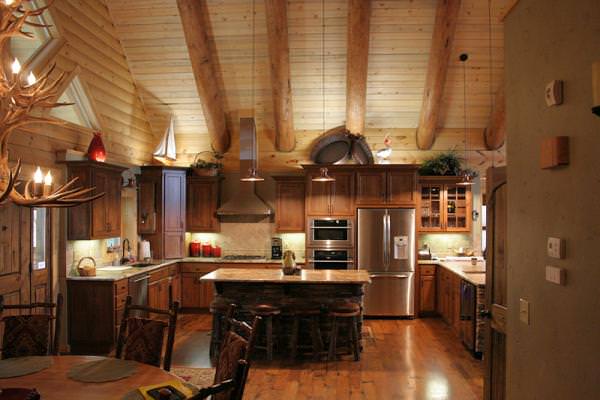 While you assuredly keep the interior and exterior of your fridge clean, the condenser coils are harder to get to and get cleaned less regularly. If they are clogged with dust and debris, your fridge will have to work harder and can fail earlier than normal. You should clean the fridge coils twice a year, and may need to remove a panel at the bottom or slide the whole fridge forward to do so.
Sharpen Knives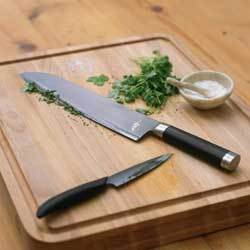 Dull knives are not only a hassle, they are also dangerous since you are more likely to cut yourself since sharp knives are easier to control. While you can manually sharpen knives, electric sharpeners are faster and require less skill to use. With sharp knives, your life will be much easier and carving that turkey will be a breeze.
We hope these tips help you have a wonderful and safe holiday season in your log home. And, if you're looking to add on a log home addition, or build a new log home, then the design team at Real Log Homes can help make it happen. Call Real Log Homes today or fill out the form below for more information.