While a clawfoot tub can be a welcome addition to any home, it feels especially appropriate in a log home. The robust, timeless nature of a clawfoot tub fits perfectly with the log home's durable resilience. And if you have recently upgraded your water heater, as we discussed in our last post, then what better way to celebrate than a soak in a clawfoot tub.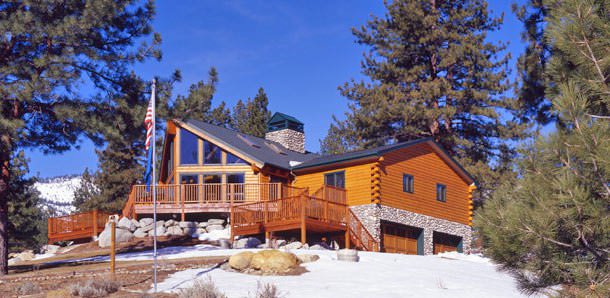 While cast iron claw foot tubs have been desired for over a century, you can now also buy acrylic claw foot tubs. For a bathroom renovation, one big advantage of an acrylic tub is weight. Cast iron clawfoot tubs can weigh over 300 pounds, while acrylic tubs only weigh around 100 pounds. This means that two people can position an acrylic tub in place while four or more may be needed for a cast iron tub. Especially for an upstairs bathroom, installing an acrylic tub can be a much easier task.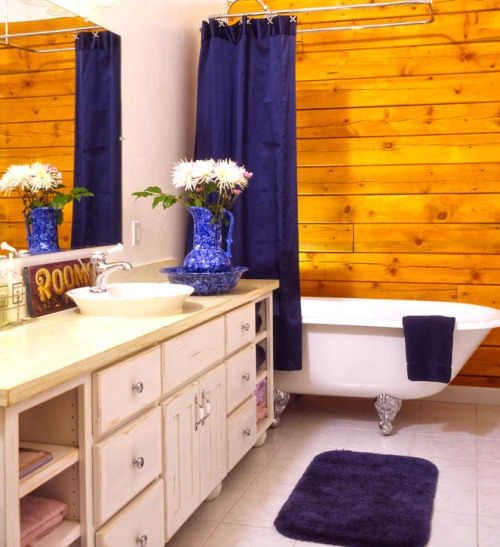 The two tub materials also offer different bathing experiences. Since acrylic tubs are lighter, they heat up faster than cast iron tubs and thus require less hot water initially. However, the greater thermal mass of a cast iron tub means it retains heat better throughout a bath. The enameled cast iron also feels and looks better and will last longer and add more value to the home.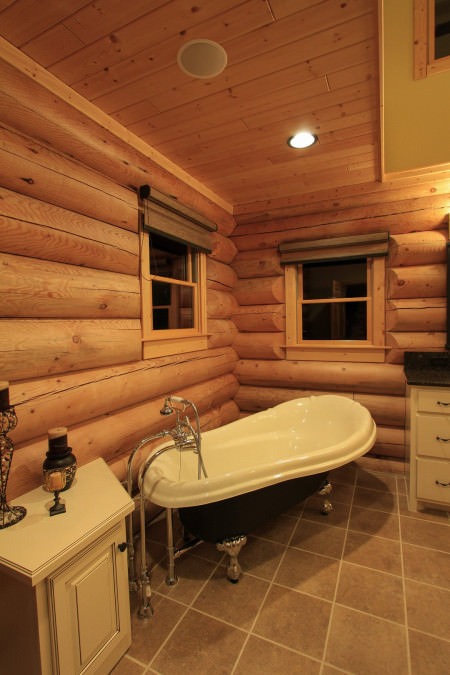 Once you settle on a tub material, you need to select a style. The traditional style for a clawfoot tub is with a rolled top to create a smooth lip. One end of the tub is flat and houses the fittings for the faucet and drain. The other end is rounded to better accommodate your back and shoulders. In contrast, a double-ended tub has two rounded ends to accommodate bathing from either side, with the faucet and drain centrally mounted.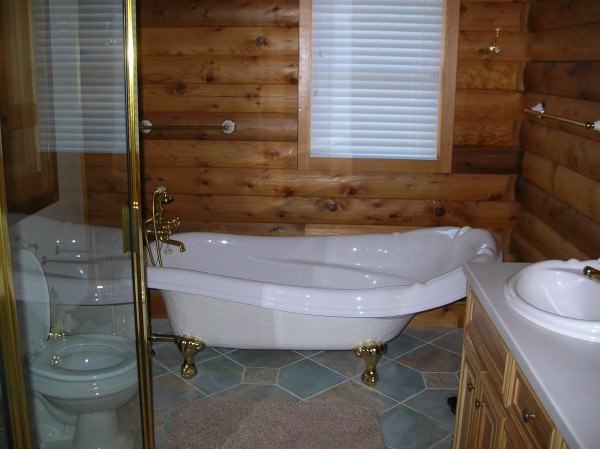 The slipper tub is a notable variant, where the rounded end of the tub rises dramatically from the flat end. The faucet and drain are at the low end of the tub, and the high back allows for much more head support for longer soaks. The double slipper tub combines the features of a double-ended and slipper tub. This tub may offer the ultimate clawfoot tub experience, and many are large enough to accommodate two people.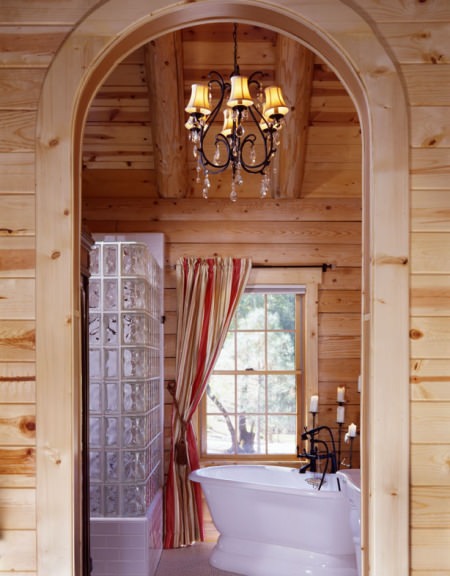 We hope you find clawfoot tubs as interesting and relaxing as we do. If you're looking for a log home that's the perfect complement to a clawfoot tub, please call Real Log Homes today or fill out the form below for more information.