Spring is here (even if the snow is lingering), which makes it a wonderful time to start planning a Real Log Home. For many potential homebuyers, just getting started with the process of planning is overwhelming, and keeping your dream project affordable can be a primary concern. The best way to assuage your concerns is to contact our talented design team to help you start the planning process. If you already have some ideas about the log home you want to build, but are wondering about ways to manage your budget, consider these planning tips to help you stay on target.
Keep a Rectangular Layout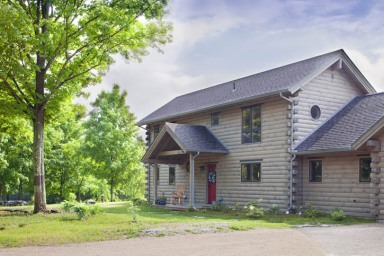 ​When budget is a concern, keeping a rectangular footprint to the log home is the best way to maximize the return on your dollar. While details like bump outs, nooks and dormers can be very charming, they also greatly increase the complexity of the house planning, design and construction. A rectangular layout maximizes your interior space for a given amount of log wall, which helps limit material costs. A roof for a rectangular layout is also much simpler to design and build than one for a house with a unique layout. When deviating from a rectangular floor plan, consider which changes will have the most impact. A bump out eating nook, for example, may be a nice but low utility addition, while a dormer upstairs can make that space much more usable.
Consider the Log Profile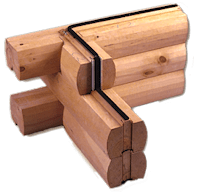 Your choice of log profile also affects the cost of materials used to build your home. Our Swedish Cope log profile, for example, uses a massive log notched at the bottom to seat on the log below. While these logs create an impressive look and are available in diameters up to 10-inches, this also means they require much more wood for each log. A contour log, our most popular choice, maintains much of the same appearance while using less wood and therefore is a more cost-efficient option.
Match Your Design to the Lot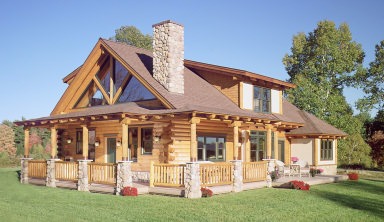 One mistake in designing a home is settling on the home design before securing the building lot. This can become a problem if your design depends on a feature your building site lacks. For example, a walkout basement can be a great way to add space, including bedrooms, to the log home in an affordable way. However, if your building lot ends up being flat, you will have to reconsider the home design now that the basement will be entirely below ground level. For reasons like this, it is best to keep your design flexible until you select your build site.
Is designing and building a log home something you'd like to begin this spring or summer? If so, the design team at Real Log Homes has even more great tips and ideas to help make that dream a reality. Call Real Log Homes today or fill out the form below for more information.