Every home with more than one level requires a staircase. To have a truly great log home, however, you will also need a great staircase. While straight-run and L-shaped staircases are the most popular designs, as they are in all homes, sometimes a homeowner wants a staircase with a bit more flair. Here are a few examples of more unique staircases done right.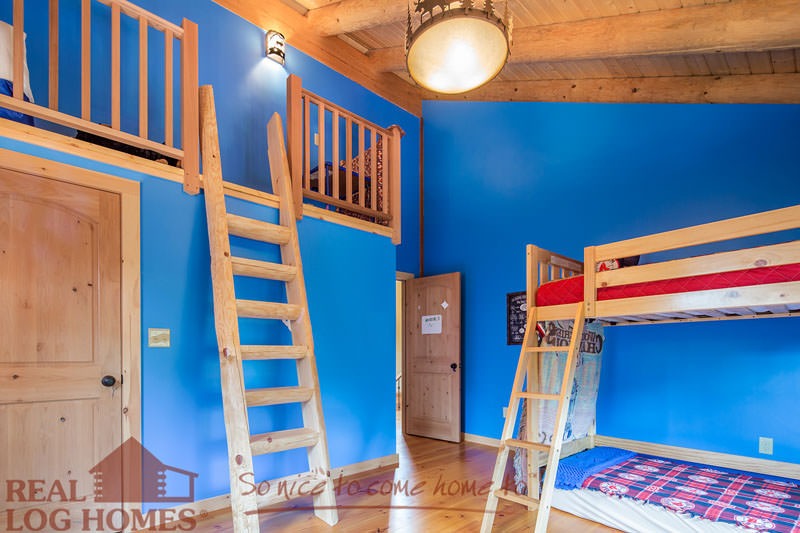 Our first example comes from the Big River Lodge home and is in a children's bedroom. The log ladder leads up to a loft area above the room's closet, making use of otherwise unutilized space. While this log ladder creates a perfect tree fort atmosphere for the kids, interior ladders like this have also been used to access loft spaces. If you use a ladder, make sure you don't need it when routinely carrying heavy or bulky items.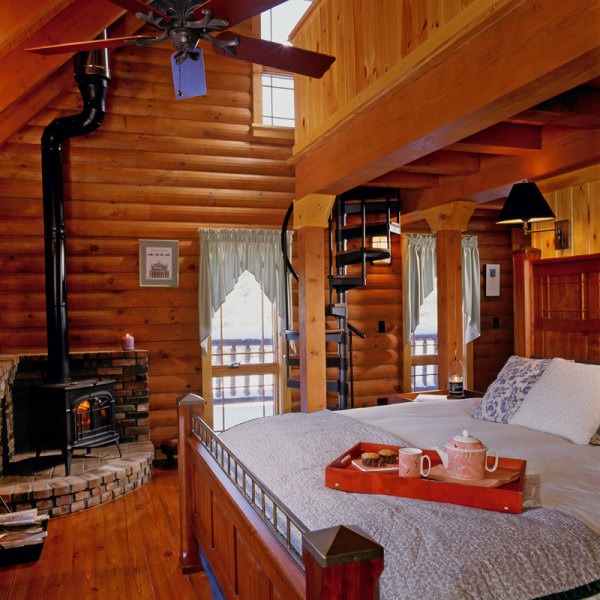 A slightly more practical but space-saving staircase is the spiral staircase. Many homes use a spiral staircase as their only access to a loft area. While this can work quite well for everyday use, bulky items again present a challenge. The Littleton Real Log Home has a great solution for this issue. A loft above the master bedroom is accessed by a spiral staircase, but the loft also has a door leading to an upstairs bedroom. While this door is not usually used, it makes it easy to move furniture and décor in or out of the loft as needed.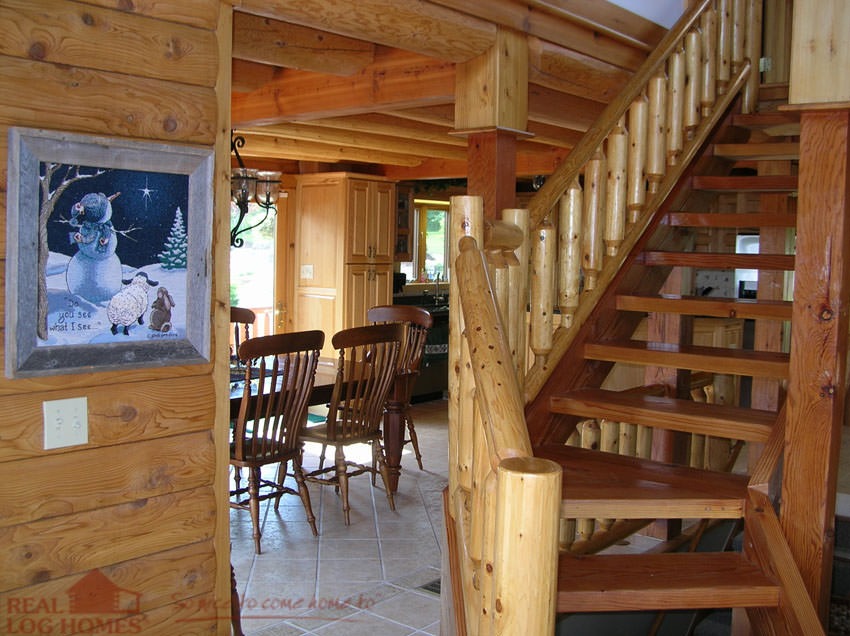 Sometimes, a staircase starts out more conventional but evolves into a design that better fits the home. The Wayland log home is a great example. Originally, the log staircase was only going to be a straight-run design. However, the design was later changed to have a 45-degree bend near the bottom landing. This design allowed for additional access to the dining room and kitchen from the great room. It also makes the staircase less imposing and makes the home more open.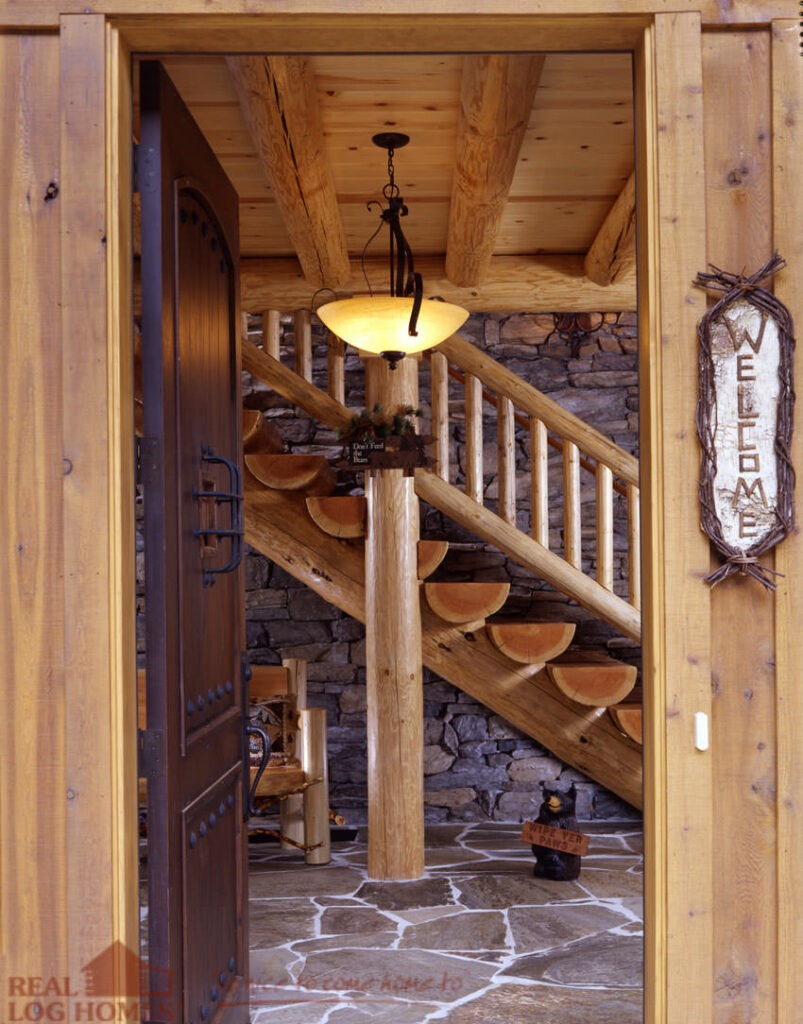 Of course, even a straight run staircase is an opportunity to show of some Real Log Style. One of the most popular options for staircases is to construct the steps out of half logs. This example of such a staircase from California is merely one of many examples of this style that is simultaneously practical, stout and yet open. Look through our image gallery of log homes and you will find many more.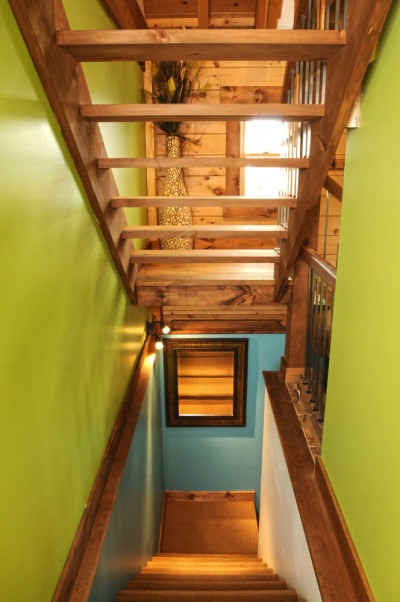 Whether you want a grand half log staircase or something subtler, we're sure there is a log home and staircase that's just right for you. Please call Real Log Homes today or fill out the form below for more information.