In log homes, as in all homes, there are a great many materials you can choose from when it comes to selecting a roofing material. You can look at this post from three years ago for a quick comparison of roofing types. Among all homes, the asphalt shingle is the most popular choice. However, we've noticed that the metal roof has above average popularity for the log home buyer. Here are a few ways the metal roof is the perfect complement to a Real Log Home.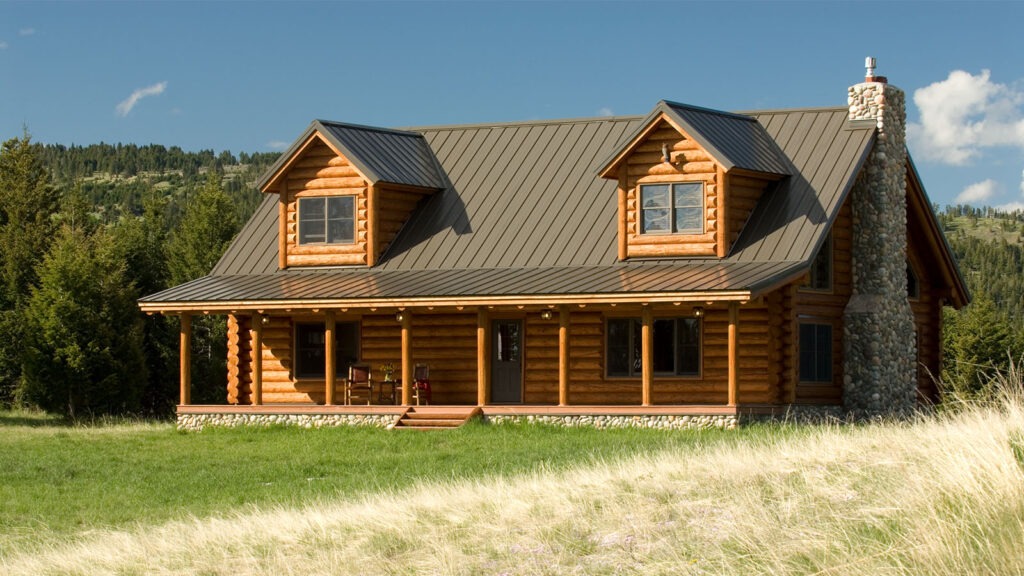 One aspect of a metal roof that appeals to the log homeowner is durability. Since the log home itself is a very durable structure, it is only fitting that you pair it with a durable roof. Steel roofs need to eventually be recoated, but this typically is not required for 30 or more years. Copper roofs are well known for lasting over 100 years, and any small leaks can be fixed with solder.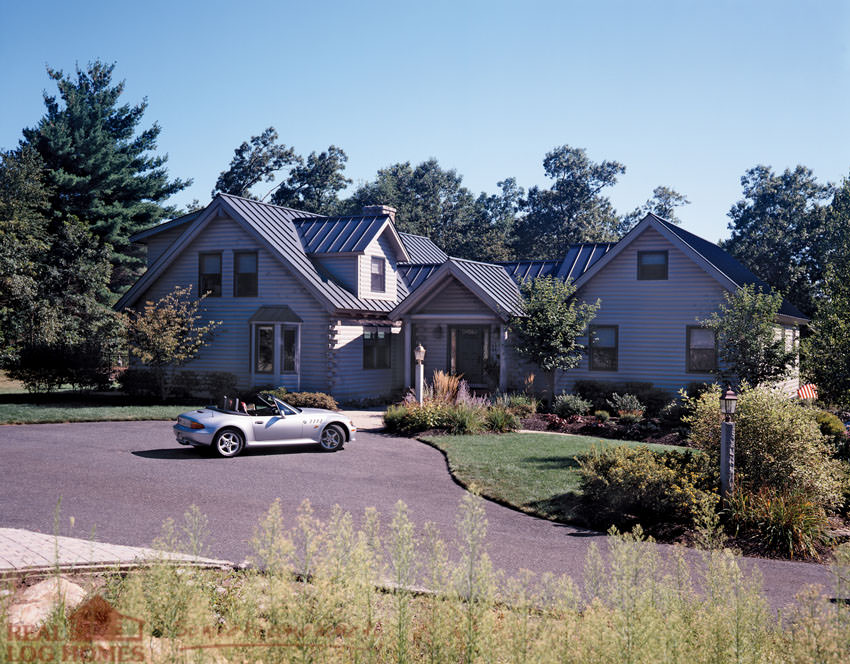 A metal roof also has a timeless characteristic that goes well with any style home. While we frequently think of metal as a "new" building material, it is one of the older roofing materials used today. Asphalt shingles only came about at the beginning of the twentieth century, while copper roofs date back to at least the 3rd century BC. Thus, whatever style of log home you are looking for, a metal roof will be a great choice.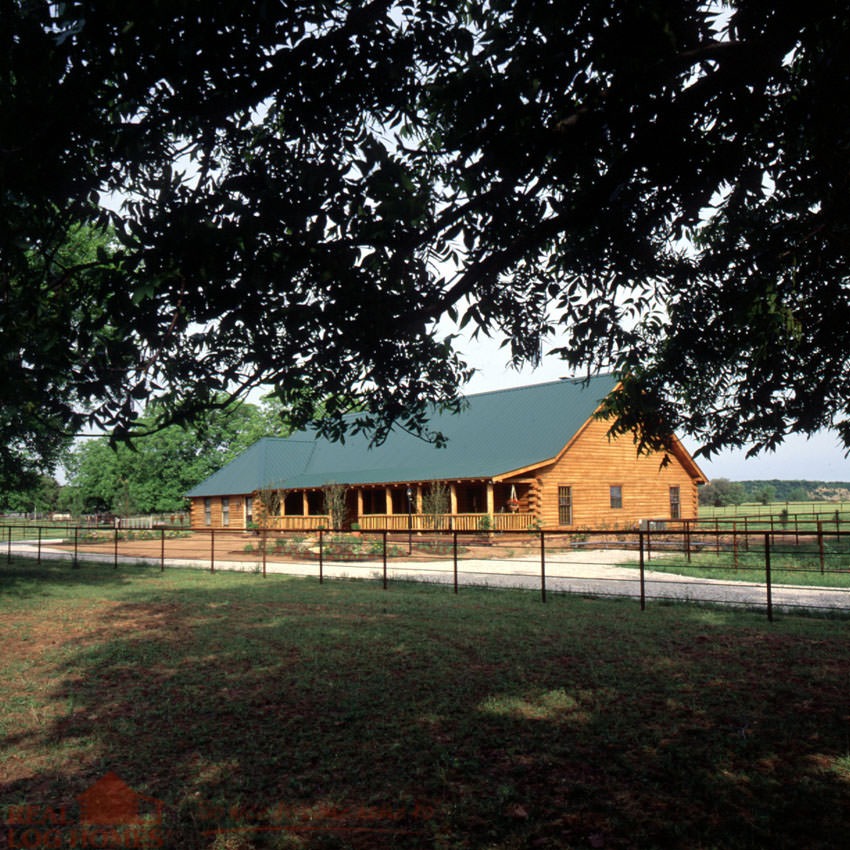 Metal roofs are also a more environmentally friendly choice than other roof types. Steel and copper are completely recyclable, and roofing is usually made with a high percentage of recycled material. Also, metal roofs are more energy efficient in both the summer and winter seasons. In the summer, the metal reflects heat away from the building keeping it cool. Although a smaller effect, it also reflects heat back at the house in the winter keeping it warm. A 2008 study by the Department of Energy found that a metal roof can reduce summer cooling costs by up to 40 percent and winter heating costs by up to 15 percent.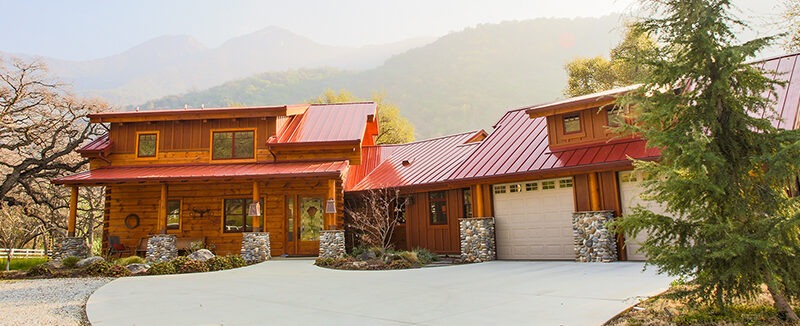 Even the past drawbacks of metal roofs are less of an issue today. Although metal roofs have greater upfront costs, their greater longevity and recyclability means they hold their value much better than any other roof type. Another common complaint from the past was that metal roofs were noisy in the rain. Proper roof insulation, however, will stop both heat transfer and deaden sound waves. A metal roof with modern insulation beneath can be as quiet as any other roof type.
As you can see, the metal roof is a great choice for the log home. If you're looking to build a log home with a metal roof, or any other roof type, please call Real Log Homes today or fill out the form below for more information.