Last week, we discussed what features make up a chalet-style home. While the chalet is certainly a popular style with a rich history, today we will focus on perhaps the most popular style of log home. The farmhouse style does not need a digression on its etymology; as its name implies, it originated from the dwellings located on farms. Given the trees that needed to be cleared from eastern farms, it is no wonder that log homes became a natural choice for the farmhouse.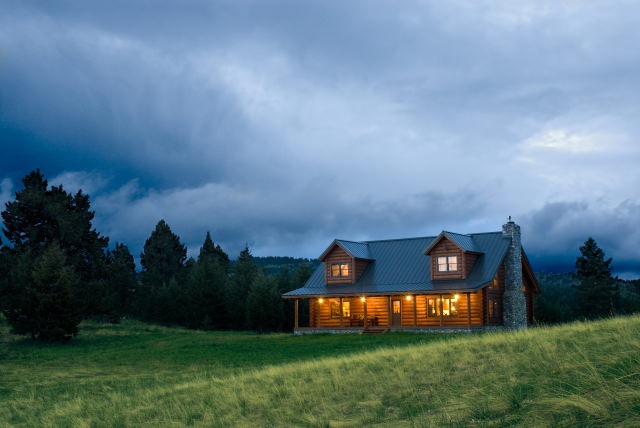 The farmhouse is typically a side-gabled building. Given that many early farmhouses were small, this arrangement makes the home appear larger for its size than an end-gabled design would. The house plan is also typically a simple rectangle, which allowed for ease of construction as well as future expansion. The roof can either be a simple-pitched design or gambrel design.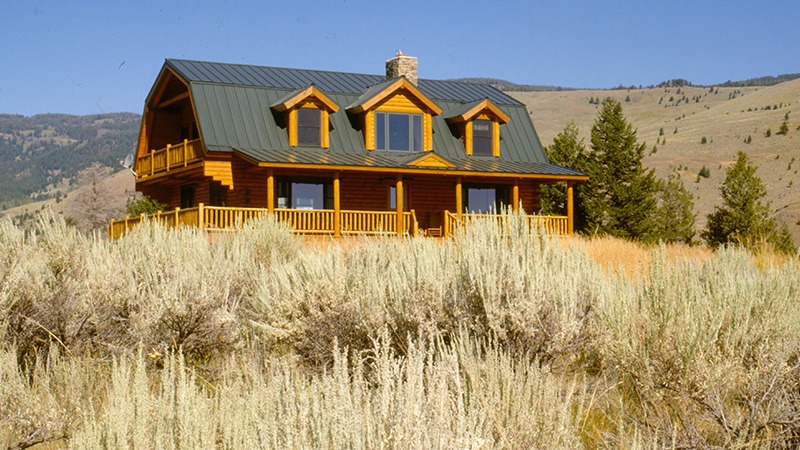 The most important feature of the farmhouse design is the prominence of the porch. On a working farm, the porch was very functional. It allowed dirty boots to be left outside the home, and also served as a great outdoor entertaining space. Especially in the days before modern insulation or air conditioning, the porch was a preferred gathering space in the evening. For these reasons, a large (preferably full-length) covered or enclosed porch is the defining feature in a farmhouse design.
The floor plan of a farmhouse keeps the formal rooms in the front of the building. The kitchen is in the rear of the home, along with any private first-floor rooms. In the traditional farmhouse, the formal dining and siting areas are divided by walls from the kitchen and remainder of the home. Bedrooms are typically in the second floor. Due to the sloped roof, dormers are typically used to provide light to the upstairs spaces. Windows have a simple design and are double-hung.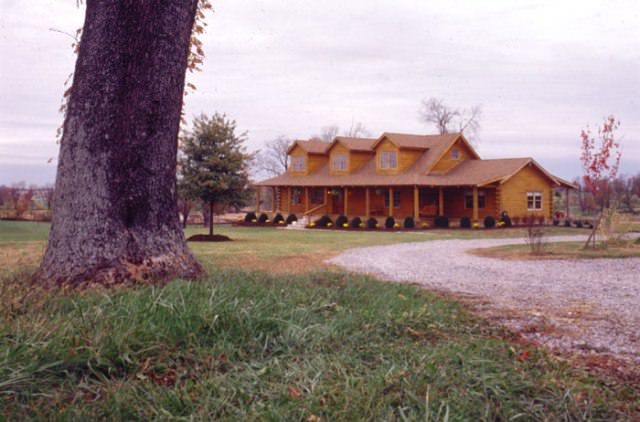 One common compliment that the farmhouse receives is that it has a "sturdy" appearance. This sturdiness extends inside as well, where the sitting room centers on a robust fireplace. While we feel every Real Log Home deserves a great fireplace or woodstove, an impressive fieldstone fireplace is almost a requirement for the farmhouse design. The horizontal log walls also contribute to this sturdy design. While some conventional homebuilders use large horizontal siding to mimic the sturdy appearance, we're sure you'll agree that the true sturdiness of log walls is called for in a farmhouse.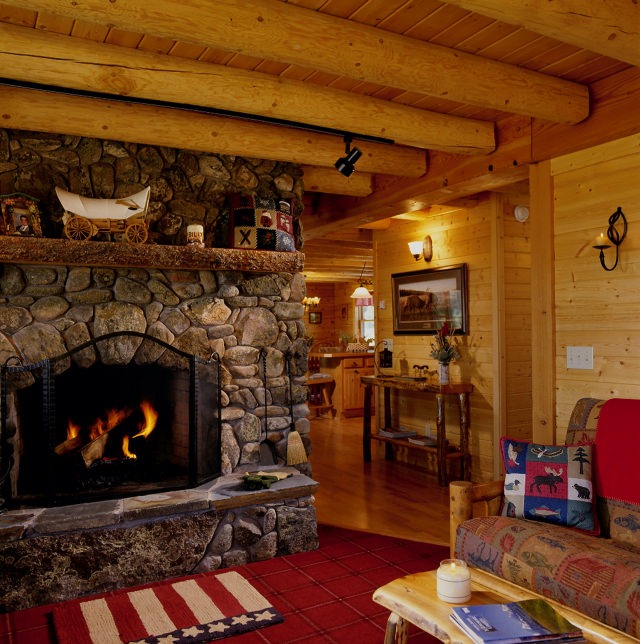 We hope you've enjoyed this tour of the farmhouse style. If you would like to build a farmhouse of your very own, please call Real Log Homes today or fill out the form below for more information.