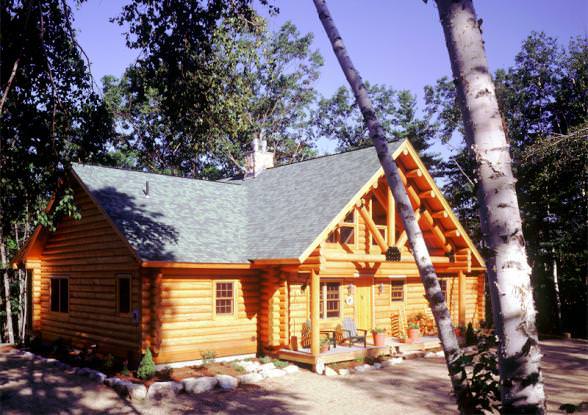 With all the features in a modern kitchen, it can be tempting to install as large a kitchen as possible. Many professional chefs, however, actually prefer a smaller home kitchen. After all, we may fantasize about cooking in a large kitchen, but no one ever fantasizes about cleaning a large kitchen! Here are some ideas the professionals use to build a fully-functional kitchen in a reasonable footprint.
Use a Galley Layout
While L-shaped or U-shaped kitchens are very popular in larger spaces, a galley style kitchen offers the most utility for a given space. The large, linear countertops on either side of you mean that working space is always nearby. If you have enough space, then one of the outer sides of the galley can serve the dual function of bar seating space.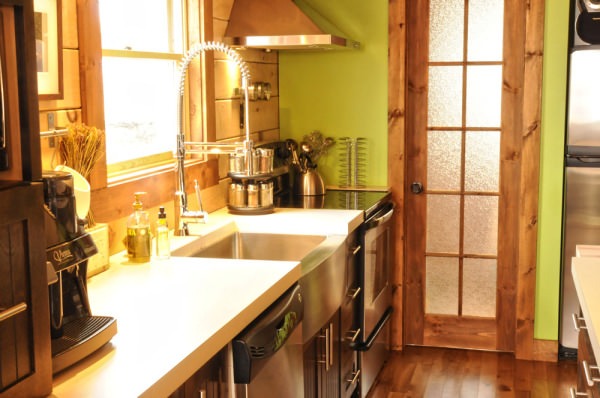 Prioritize Your Counter Space
Professional chefs agree that counter space is a priority in the kitchen. Without sufficient counter space, preparing meals and cleaning up afterwards becomes undesirable. One way to maximize your counter space is to keep few items stored on the counters. A knife block takes up a great deal of space, so a magnetic knife bar is a great choice keeping knives accessible but off the counters. You can even buy knife bars with wood fasciae that protect the knives and look great. Also, if you have infrequently used counter items like stand mixers, store them elsewhere between uses.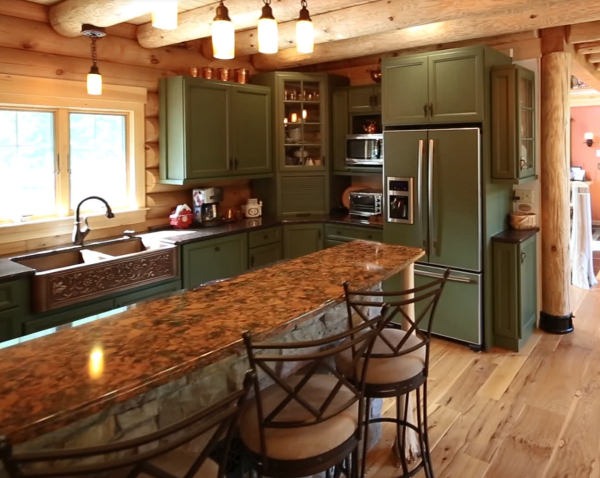 One place you can consider sacrificing counter space is near the refrigerator. Experts recommend that you have generous counter space on each side of your sink, refrigerator and cooktop. If you need to trim some counter space, however, the space near the refrigerator is the least important.
Use Pot Racks
Pots and pans are notorious space hogs inside drawers. Unlike cutlery or tableware, pots and pans tend to have unique shapes that make them hard to nest together. Rather than tying up precious cabinet space, consider using hanging pot racks. These save space and make the pots very accessible for use, while keeping a rustic aesthetic that fits perfectly in the log home.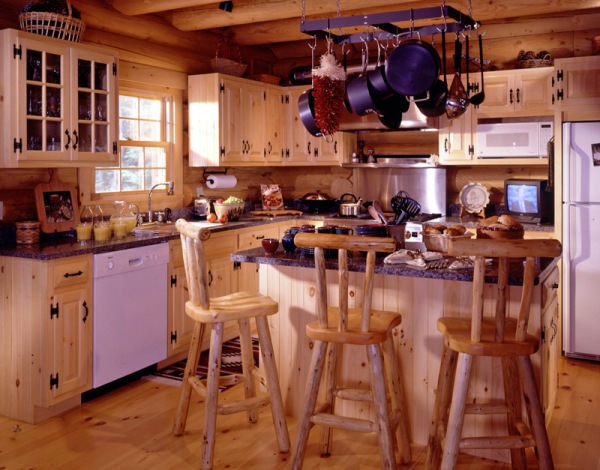 Consider Innovative Cabinets
A pantry is a great convenience, especially in the small kitchen. However, if you do not have room for a full-size pantry, then a pull-out pantry is a great choice. These pantries replace some cabinets and pull out from the wall to allow access from both sides. Pull out pantries make it possible to store food the full depth of the cabinets without having to dig out items from the back. Also, modern corner cabinets use rails that slide directly out from the corner, making for much more efficient cabinet storage.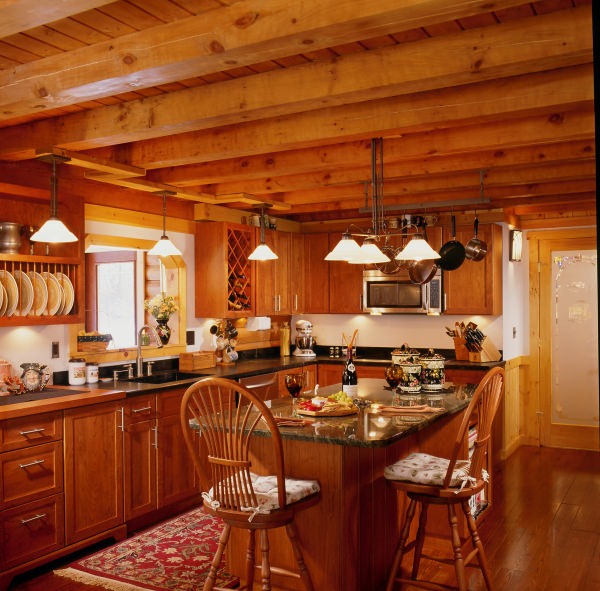 We hope this post has shown how even small log kitchens can be a great environment in which to cook. If you have or are looking for ideas for your log kitchen design, large or small, please call Real Log Homes today or fill out the form below for more information.