The contour log profile is our most popular log style, featuring a traditional round-log appearance with uniform fit and finish. For those who prefer the round log look on the outside but flat walls inside, the V-groove is an excellent choice. For this house, however, the homeowners preferred flat walls inside and out.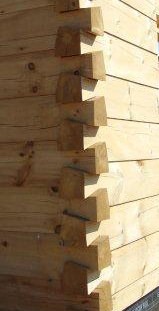 ​In addition to the more contemporary flat walls, the dovetail profile features a corner treatment unique to this profile. Join us as we tour this beautifully crafted Real Log Home, a variation on the 2400 square foot Richmond floor plan.
This floor plan is a symmetrical design, with the common living areas in the center of the house, the guest bedrooms on one side and the master suite on the other. There are four porches in this house, one at each corner, with two having common access and two accessible by the master suite.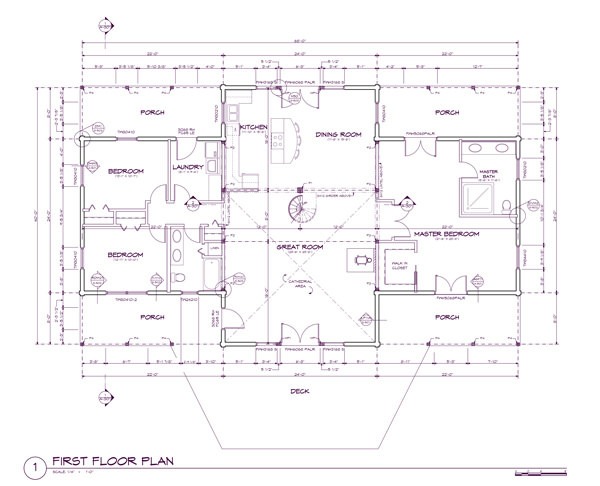 image001Entering the house brings us into the great room, whose cathedral ceiling and windows provide outstanding views of the expansive surrounding terrain. While the great room mostly adheres to the standard Richmond plan, the stairwell has been removed since the home has no basement and the fireplace has been replaced with a more efficient and cozy woodstove. Ahead, a spiral staircase leads to the loft space above (the only upstairs space in the home) while also partitioning the great room from the dining and kitchen areas.
The dining area is simply appointed, with rustic furniture and a rope chandelier. The kitchen provides ample space, with a multi-functional island housing the stove and providing everything from bar seating for informal dining to wine storage. The long counters in the kitchen provide plenty of prep space and cabinets for storage.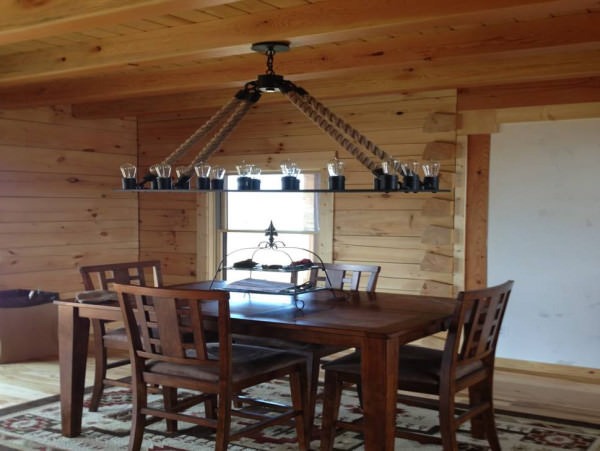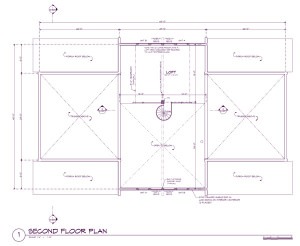 The entrance to the master suite is off the great room, but the doors are situated in a small recess to aid in maintaining privacy. Here the homeowners have made major modifications to the Richmond plan, electing to remove the office from the design in favor of a larger master suite. This also allowed for a much more generous walk-in closet and access to the back porch from the bedroom.
In the other wing of the house are two guest bedrooms, each with a view of two sides of the property. This wing also has a full guest bathroom and linen closet, as well as a laundry room with access to the back porch.
If you would like to learn more about this project, or the various other styles of log profile that Real Log Homes offers, please call us today or fill out the form below for more information.  Not only do they have great examples of various log shapes and styles, but they can help begin crafting a custom floor plan just for you.