It's not spring yet, but this time of year, many of us start to get anxious and can't wait for the weather to turn mild. For many of us, when spring rolls around we feel the time is right to organize and clean the home. Yet for a great deal of us, the interior of the home may not be the best place for our attention to be focused. According to a study by Gladiator, a company that sells garage organization solutions, 92 percent of homeowners describe their home as very or somewhat organized. In contrast, 74 percent of us wish the garage was better organized.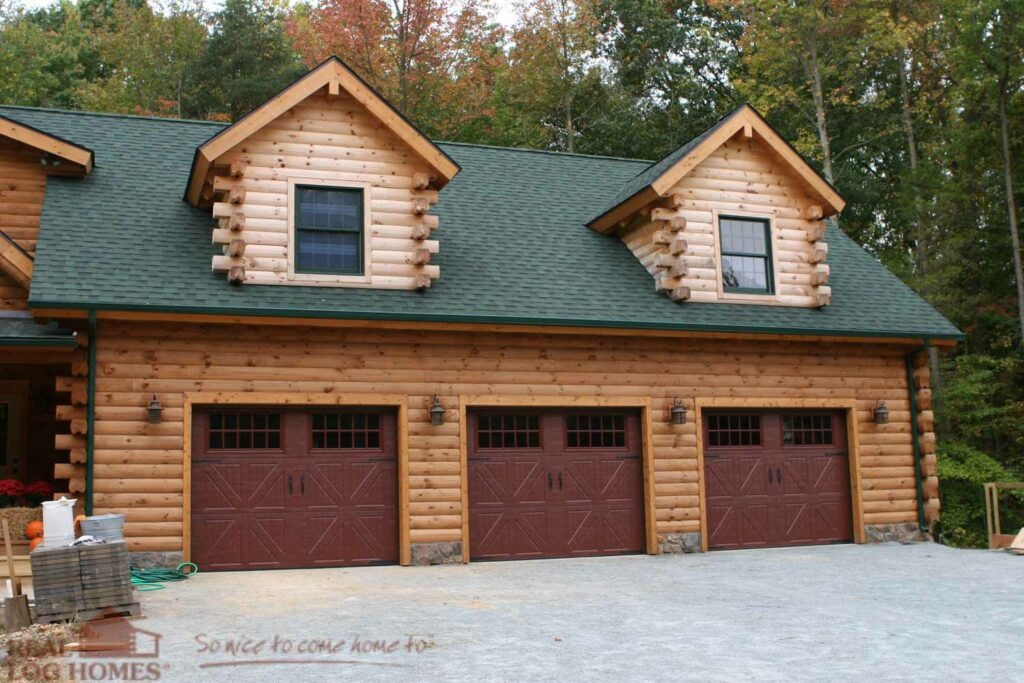 For a decent number of us, the problems in the garage go even deeper. A full third can't even tell you what they have in their garage, since the space is so cluttered. About a quarter reported being embarrassed by the state of their garage, and a similar number said they couldn't park their car in the garage due to the things stored there. While my carport is not in that bad of shape, it has certainly acquired a fair amount of clutter over the winter. What can be done to organize the garage?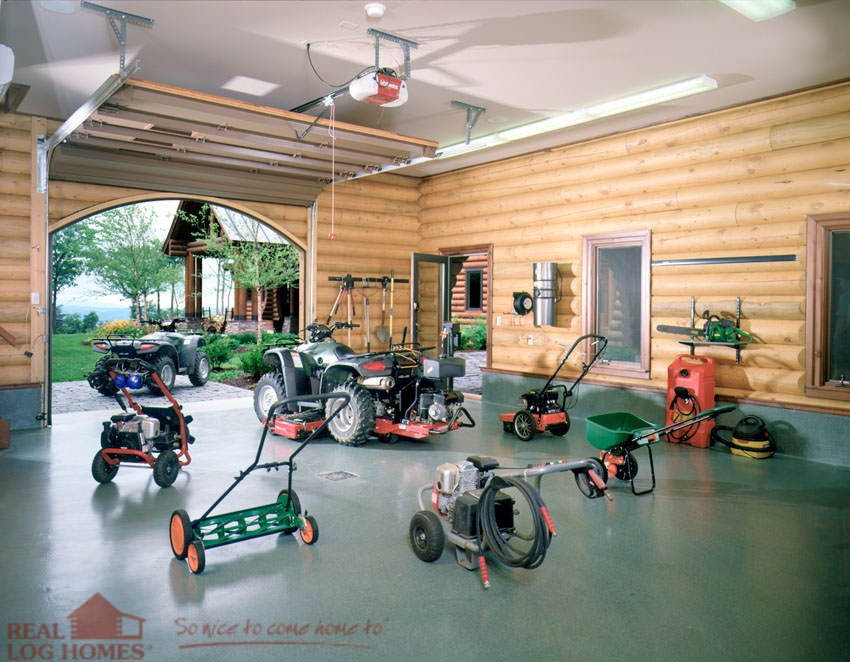 The first step is to actually decide what purpose the garage should be used for. Many use the garage for hobbies like woodworking which may preclude also keeping the car in the garage. This is a fine choice if it fits your lifestyle, but you should organize the garage around that goal. If using the garage as a parking space is the first priority, then your storage design should concentrate on that feature first and foremost.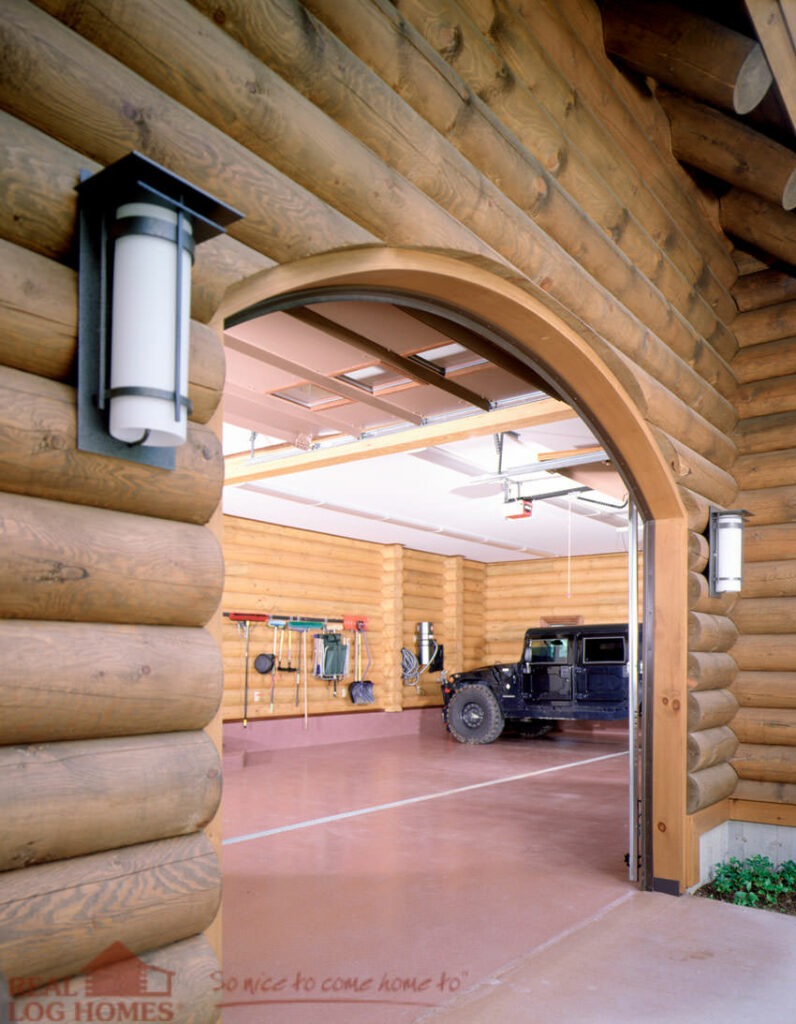 Once you decide on the primary use of the space, then you need to organize the other functions of the garage to use the remaining space efficiently. For example, lawn and garden equipment takes up a lot of space in the average garage. New lawnmowers, though, can be stored folded and in a vertical position to really cut down on storage space while rakes and shovels can be neatly held on wall-mounted hooks. For other items that haven't seen use for years, like the volleyball net in my carport, consider a garage sale, donation or disposal to free up space.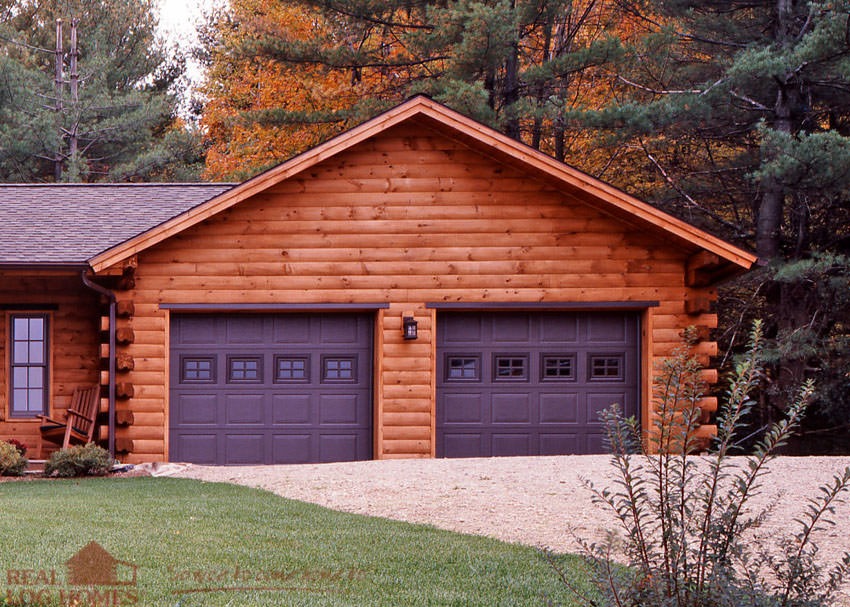 If you come to the conclusion that you need more garage space, then Real Log Homes would be glad to build you a new garage or barn for storage. We have built many log garages throughout the years, both in the form of attached additions and standalone structures. Please contact us with your requirements and we can get started designing a wonderful new garage space to meet and exceed your storage needs.